India is heading towards isolating Pakistan diplomatically and is also considering punitive actions against Islamabad for its alleged support to cross-border terrorism, a top United States defence official said on Tuesday.
The Director of Defence Intelligence Agency, Lt Gen Vincent Stewart, made the statement while addressing the powerful Senate Armed Services Committee during a Congressional hearing on worldwide threats.
"India has sought and continues to move to isolate Pakistan diplomatically and is considering punitive options to raise the cost to Islamabad for its alleged support to cross-border terrorism," Lt Gen Stewart said.
The US official's statement came a day after Indian Army launched punitive fire assaults" on Pakistani positions across the Line of Control (LoC). The attack was conducted by the Army ostensibly in response to continued ceasefire violations along the border by the neighbouring country in the past few weeks.
Speaking about Army's actions on Tuesday, Major General Ashok Narula reporters: "As part of our counter-terrorism operations, punitive fire assaults are being undertaken across the Line of Control."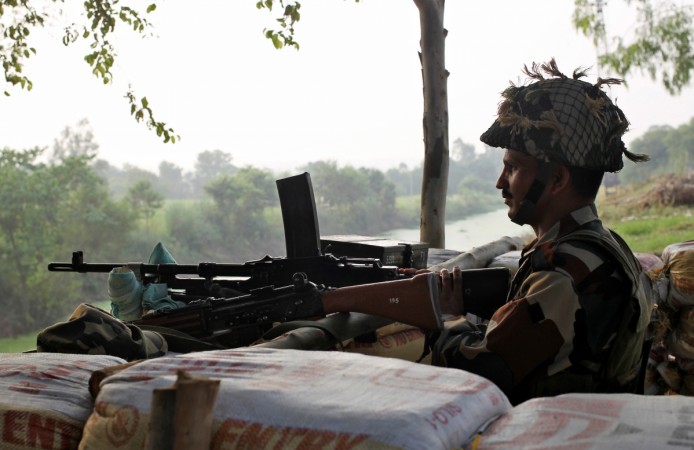 "Indian Army proactively dominates the LoC. We want peace and tranquillity in Jammu and Kashmir," he added.
The US official said that India is modernising its military to better position itself to defend New Delhi's interests in the broader Indian Ocean region and reinforce its diplomatic and economic outreach across Asia.
The top intelligence official added that bilateral relations between India and Pakistan have worsened over the past few years following several terrorist attacks in India, according to PTI reports.
"Continued threat of high level terror attacks in India, violence in Kashmir and bilateral diplomatic recriminations will further strain India-Pakistan ties in 2017," Lt Gen Stewart said. "In 2016, Indian and Pakistani forces exchanged some of the heaviest fire in years along the Line of Control in Kashmir, and each expelled a number of the other's diplomats amid growing tension," Stewart said.
The official also said that Pakistan is likely to slowly shift from traditional counterinsurgency operations along its western border to more counter-terrorism and paramilitary operations throughout the country in the year 2017.
The official also expressed concern about Pakistan's growing nuclear stockpile, stating that it presents an enduring risk.
"Islamabad is taking steps to improve its nuclear security and is aware of the extremist threat to its program," Stewart said.