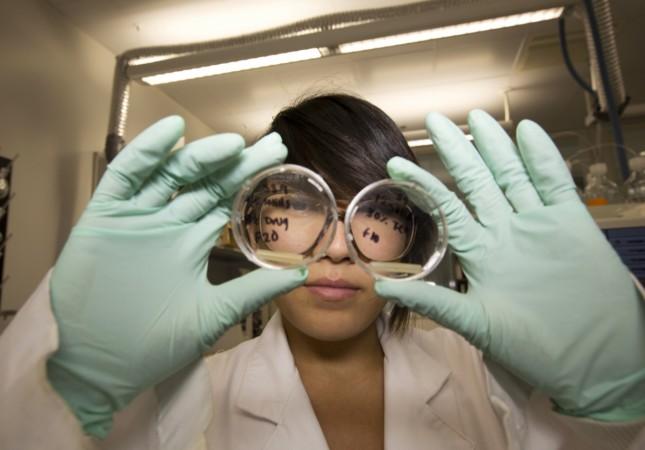 After cutting down the prices of many essential drugs used for the treatment of cancer, diabetes and hypertension, the Indian government is now mulling over reducing the cost of stents. The move is aimed at helping people suffering from coronary heart diseases.
A Rajya Sabha committee members and officials from the Department of Pharmaceuticals and Health Ministry met in Bengaluru on June 2 to discuss the proposal of reducing the prices of stents, the Economic Times reported. Members from the medical devices industry and other stakeholders also attended the meeting.
The Rajya Sabha committee, after taking feedback from various stakeholders, said that the reduction in the prices of stents is crucial to safeguarding the patients' interests and the industry. The committee also noted that despite the recommendations made by the National Essential List of Medicines (NELM) committee, the inclusion of stents in the NELM list has been delayed.
Meanwhile, the medical devices industry and some doctors have said that reduction in the prices of stents would not help in the improvement of patient care.
"The reduction of price will not impact the end user because it does not make much difference on overall procedure cost. Medical devices are a small proportion, only as much as 7 percent, of the overall healthcare expenditure in India, while the major burden of the expenditure comes from diagnosis, hospital stay, drugs and other related heads like travel and stay," Abby Pratt, the Vice president of AdvaMed, an association representing 300 medical devices manufacturing companies, told International Business Times, India.
She further said that stents do not meet the "essential category" standards set by NELM committee and hence their price regulation is unwarranted.
The Association added that reduction in the prices of stents would cripple innovation, which is essential for medical devices, especially when there are companies who may want to introduce newer and advanced models of medical devices in the market but may not do that fearing price control.
"It is because of advancement of medical devices and newer concepts that angioplasty today, has become so safe, predictable and effective. Price control can kill the innovative spirit and competition necessary to bring newer technology inside the country," Praveen Chandra, cardiologist and chairman of Interventional Cardiology at Medanta – The Medicity, Gurgaon, said in a statement.
Sanjay Mehrotra, senior consultant cardiologist at the Narayana Institute of Cardiac Sciences, Bangalore, said it may be possible to control the prices of old or obsolete stents but not stents that are constantly being upgraded through research and development.
A stent is a small mesh tube that is used to treat narrow or weak arteries. Arteries are blood vessels that carry blood away from your heart to other parts of your body. A stent is placed in an artery as part of a procedure called percutaneous coronary intervention (PCI), also known as coronary angioplasty, according to National Heart, Lung, Blood Institute (NHLBI).