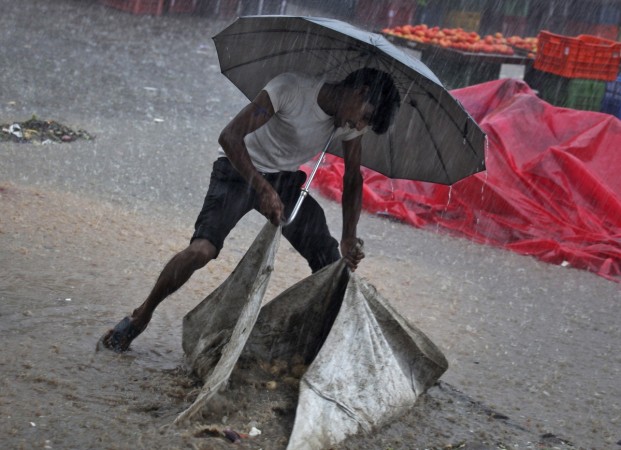 India may witness a normal monsoon this year after seeing deficient rain in the past two years, according to a scientist working with the country's weather agency.
Normal rainfall may enable the country to cut import of commodities, including maize, pulses and wheat.
The scientist had spoken to The Economic Times requesting anonymity, as the India Meteorological Department (IMD) usually announces its monsoon forecast in April every year.
The El Nino phenomenon — the occurrence of which was cited as main reason for drought in 2015 — is projected to "turn neutral" during the monsoon season this year, according to Indian weather forecast models.
The El Nino effect leads to below-normal rains, bringing down the agricultural output and raising food inflation. The condition is often a cause of sub-par rainfall during the monsoon season (June-September). Data shows 10 out of 13 droughts that occurred since 1950 have had an El Nino connection.
After starting on a promising note in June last year, monsoon rainfall weakened from late July due to the El Nino effect and ended in deficit for the second consecutive year.
Further, last year's October was recorded the hottest in the past 136 years, according to a report from the US National Oceanic and Atmospheric Administration (NOAA).
Last year, the IMD had said the country could face a drought in 2015, which turned out to be true. However, the agency will not use the word "drought" while making its official long-range forecast, the daily said.
Facing drought for two straight years, the country was compelled to import maize for the first time in 16 years in 2015.