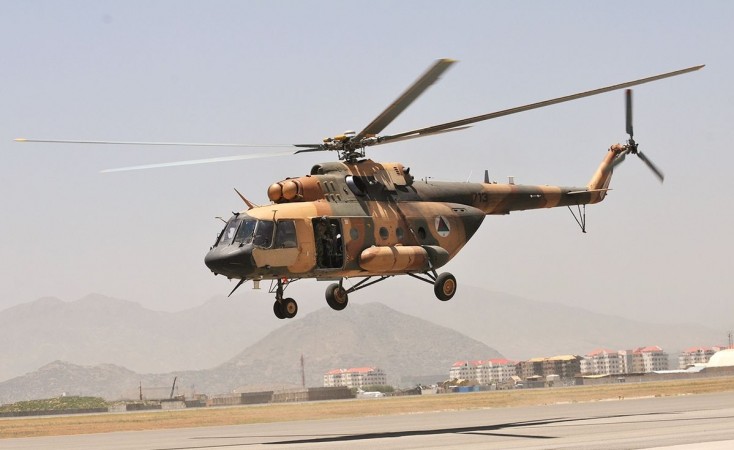 India and Russia are currently in talks for a deal that will see the former buying 48 multi-utility Mi-17 choppers from the latter. The deal is expected to be sealed by the end of 2017.
India is on a fast-track mode to overhaul its defence infrastructure and weaponry, and Russia is keen to be part of the process. The country is already pitching hard to sell MiG-35s to India.
However, Russia might have to face some competition there from Israel, which too is eyeing a slice of the pie in the defence sector. Israel, in May, signed a $630-million deal with India to deliver a missile defence system for the Navy.
Either way, more competition will mean better deals for India, which is looking to bolster its defence along the borders at a time the strife with both China and Pakistan is intensifying.
The Mi-17 deal
Alexander Mikheev, CEO of Russian arms maker and supplier Rosoboronexport, has been quoted in a PTI report as saying that India is negotiating with Russia to buy 48 units of the V-5 version of the Mi-17 chopper.
"We hope that we will reach an agreement before the end of this year," the report quoted him as saying about the helicopter that has a normal take-off weight of 11,100 kg, and can reach speeds of up to 250 kmph with that weight albeit having a cruise speed of 220-230 kmph.
The chopper can carry as many as 36 paratroopers at a time in its cargo cabin beside a crew of three and has a maximum take-off weight of 13,000 kg.
India already has several MI-17 V-5 transport choppers, including some delivered last year by Rosoboronexport.
Mikheev stressed on this while claiming India is well aware of what Mi-17 and Mi-8 choppers are capable of, given that its armed forces use them for troop and arms transport, fire support, convoy escort, patrol, and search-and-rescue missions.
Strengthening the border?
If the Mi-17 deal indeed falls in place, it will translate to India having more means to transport troops, supplies and weapons to the border areas.
India's standoff with China is an especially long one this time, with fears of skirmishes creating unrest.
To that end, India has already invested on infrastructure like the Dhola-Sadiya bridge in Assam, and consolidated roads and other transport avenues in Sikkim.
The Mi-17 choppers will help India beef up its border defence mechanism, because more of them will mean India can transport more supplies and people to sensitive locations with considerable ease.