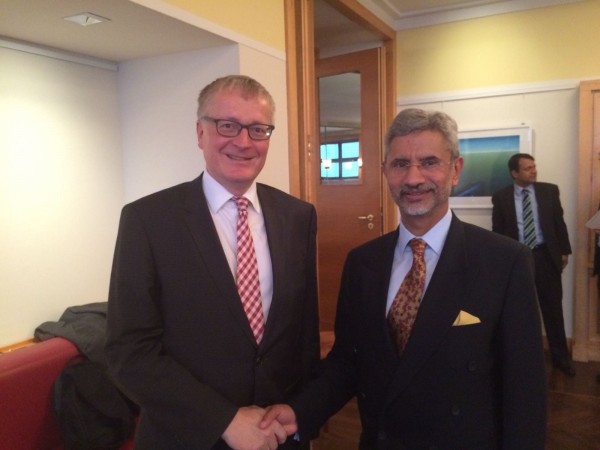 Despite China's refusal to give India entry into the Nuclear Suppliers Group (NSG) membership in 2016, India has not stopped trying. Now, Germany has said that more countries are coming around to lend support to India's bid after a fresh proposal was drafted by the outgoing NSG chairman Rafael Mariano Grossi.
"There is greater buy-in to the new proposal and we find that many countries which were opposed in the past, now appear to be coming around," a high-ranking German diplomat source told ET.
India had hoped that it would be inducted into the group last year during the Seoul plenary, however, China opposed India's membership as it was not a signatory of the Non-Proliferation Treaty (NPT). India is also not a signatory of the Comprehensive Nuclear-Test-Ban Treaty (CTBT), which was formulated in 1998.
Germany had suggested that India sign the CTBT before the Seoul plenary to reinforce its stand globally as a non-proliferator. India follows a voluntary moratorium on nuclear weapons testing since 1998 after multiple nuclear tests. The signatories to CTBT commit that they won't conduct any nuclear tests and it has been signed by more than 160 countries.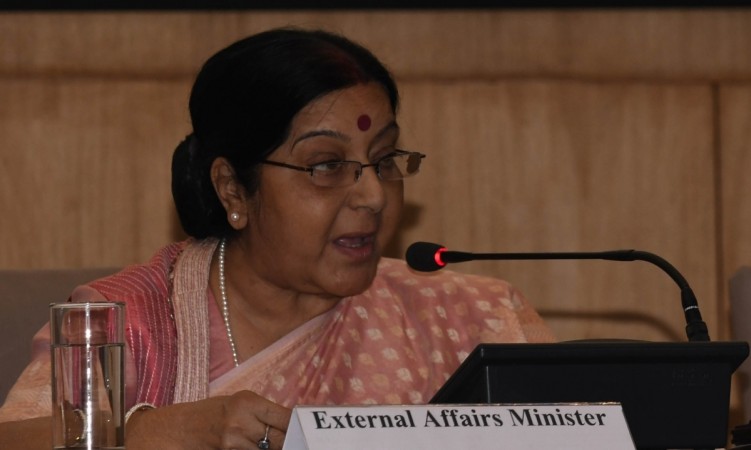 Minister of External Affairs Sushma Swaraj ment had said, in parliament, that India has received support from a large number of NSG members, including the United States, France, United Kingdom, the Russian Federation, Canada, Australia, Germany, Belgium, Republic of Korea, Spain, Netherlands, Sweden, Finland and Japan.
Russia, an old friend to India, is also helping the country get China's nod, Mikhail Ulyanov, head of disarmament division in Russia's foreign ministry, said in March 2017. China's approval is still crucial for India to gain entry.
Fresh proposal by Rafael Mariano Grossi
In the fresh proposal drafted by Grossi, he also addressed the India-Pakistan dispute acknowledging that both countries have "political reasons" for blocking each other's membership bid to NSG.
If the new proposal is ratified, India -- a non-NPT state -- would have to declare that it has brought strict separation of current and future civilian nuclear facilities from non-civilian nuclear facilities and that it would practice the same for future projects.
The member would also have to assure NSG that it has provided and maintained a declaration to the International Atomic Energy Agency (IAEA) information of all current and future nuclear facilities.
India would also have to assure NSG it has enforced a safeguard agreement with the IAEA covering all current and future civilian facilities, which the IAEA determines are eligible for safeguards.
With these multiple safeguards in place, more countries like Netherlands and Japan, which had neither supported nor opposed India's bid, are now onboard with India's membership. Japan has come a long way from being at the receiving end of sanctions by NSG to becoming a member of the group, which gives access to India of nuclear materials for civilian purposes.
Germany's growing interest in India
India and Germany held foreign office consultations in New Delhi on Monday where Foreign Secretary S Jaishankar and his German counterpart Markus Ederer discussed the issue before Prime Minister Narendra Modi's visit in May.
Germany will be a part of a conclave in Sri Lanka this week to mark its presence in the Indian Ocean, which is getting increasingly militarised with the presence of China in the subcontinent.
The Germany foreign ministry will be creating a separate Asia division and the two countries also spoke about US' new protectionism under President Donald Trump.
A sign of India's growing closeness to Germany includes it asking the European Commission to look into Free Trade Agreements with India.
"We need to raise it (negotiations) from the petty game to the big game," said a senior German official.