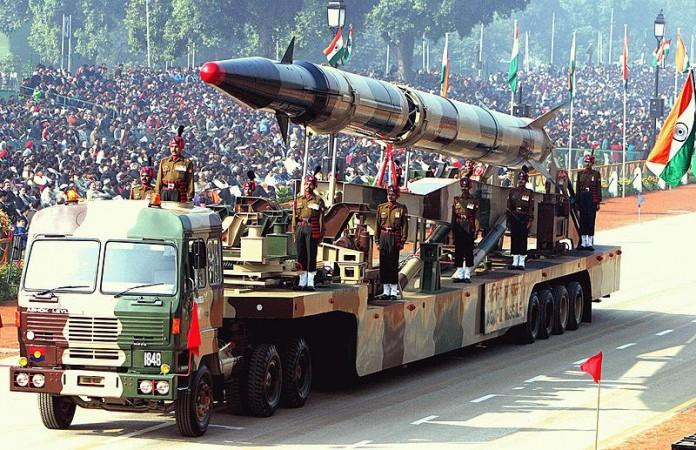 India is likely to make another bid for membership in the Nuclear Suppliers Group (NSG) during a special meet in Vienna on November 11-12.
Nuclear Suppliers Group former Chairman, Rafael Grossi, is expected to suggest a two-step process, for allowing non-Nuclear Proliferation Treaty (NPT) signatories into the exclusive group, at Vienna, during a special meeting on November 11-12.
However, it is unlikely that India's bid to gain membership in the NSG will go through any time soon as China's opposition has not faltered. China, being a supporter and investor in Pakistan, had argued that if India as non-NPT gets the membership, so should Pakistan.
India and China had continued to have dialogues over the issue until recently. Indian and Chinese delegations led by Amandeep Gill and Wang Qun, however, had been unable to come to a solution.
"We will seek a solution that applies to all non-NPT countries and then we will discuss the specific application of relevant non-NPT country," Hua Chunying, Deputy Director of Foreign Ministry Information Department of China, said. "We are willing to keep communication and contact with India in this regard."
However, China has agreed to become a part of the consultative process. Other countries like New Zealand, which had also disagreed to India's membership, took a more constructive outlook. When India spoke to New Zealand PM John Key, he put forward steps that India could look into, which India has reportedly expressed satisfaction with.
Other countries like Ireland, Austria and Switzerland who did not commit to a stand are reportedly waiting for new proposals that would allow non-NPT countries to gain membership. Another country, which is opposed to India's NSG bid is Turkey, since it is Pakistan's ally.