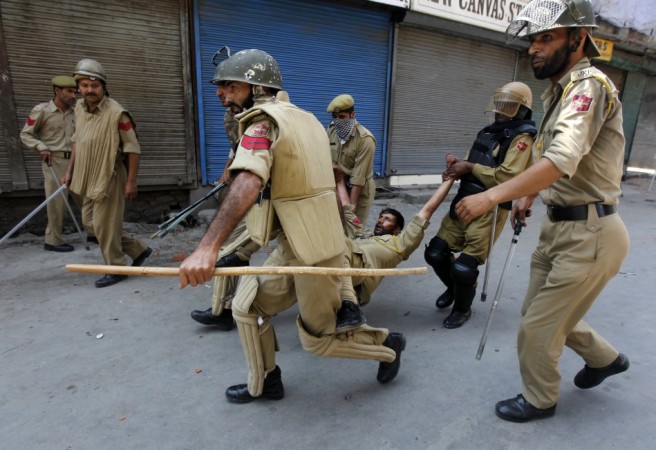 India occupies the number one spot in losing forest rangers, according to a new survey.
Most of the Indian forest security men have been killed by poachers and wild animals, states the survey by non-profit organisation International Ranger Federation (IRF).
In the past three years, as many as 72 forest rangers died in India, whereas in other countries in Asia, Africa and America, only less than 10 deaths of forest rangers have been reported, The Times of India reported, quoting the survey by IRF which strives to create awareness about forest rangers and security men.
It can be recalled that smugglers of red sanders killed several forest rangers in AP's Tirumala forests in recent years. Notorious bandit Veerappan has also killed several forest officers and security men till a decade ago.
The survey further stated that about 60 percent of the forest rangers' killings, in the last three years, happened in Asia.
"We are extremely concerned that rangers continue to face high levels of violence and are being murdered at an alarming pace," said IRF president Sean Willmore.
India lost 24 forest rangers in 2014, 14 in 2013 and 34 in 2012. India tops the list in the deaths of forest rangers during all three years.
In 2013, Congo and Philippines lost nine forest guards each, Uganda seven and Kazakhstan and Chad lost six rangers, while 10 deaths took place in Kenya, six in Thailand and three in Tanzania, IRF said.
It stated that most rangers were killed by wild animals and poachers. Apart from animals and poachers, diseases such as dengue and malaria, forest fires and road accidents have also claimed the lives of rangers, the survey added.
In India, smugglers of wild animals and forest wealth like red sanders do not hesitate to kill rangers, if they are obstructed from committing the crime.
In Seshachalam forest of Andhra Pradesh, about 200 smugglers attacked forest rangers and killed two officers in December 2013. The 200 smugglers first rained stones on the rangers and then attacked them with batons.
Rangers in India are often seen unarmed, making them vulnerable to the smugglers' attacks.