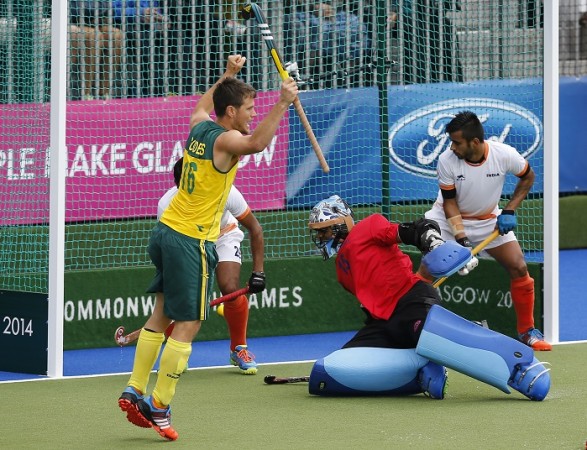 India lost the three-match hockey Test series to Australia in spite of winning the third and and final game of the series against the visitors at the Sardar Vallabhbhai Patel International Hockey Stadium in Raipur on Monday.
The series was decided on a penalty shootout as per the rules of this Test series. The first match of the series ended in a 2-2 draw, followed by the second match which was won by Australia 2-1. Finally, the third and final game was won by India 3-2 on Monday. That meant both the sides had won one game each, with the aggregate also the same, and thus the outcome of this series had to be decided via the penalty shootout.
VR Raghunath opened the scoring in the third test match in the 17th minute. Trent Mitton equalised for Australia in the 36th minute. India bounced back quickly with a goal from Rupinder Pal Singh from a penalty corner. The second goal was also cancelled out by Mitton in the 53rd minute. With seconds to go for the hooter, Akashdeep Singh scored the winning goal, to take this series into a shootout.
Australia started off really well in the third and final match of the series. They also earned a penalty corner just after the game started. India were finding it a little difficult to cope with frequent Aussie attacks, until they found their feet in the match, after the first ten minutes.
India were awarded the first penalty corner early in the second quarter of the match. Raghunath did not waste that chance and gave India the much-needed lead in the game. Australia were relentlessly in their attack, and the India goalie PR Sreejesh had to be aware. Sreejesh did make a couple of outstanding saves and that helped the hosts go into halftime with a 1-0 lead.
Mitton was the player who stood out for Australia in the third hockey Test match against India on Monday. Although his side ended up on the losing side in that particular game, he scored a brace.