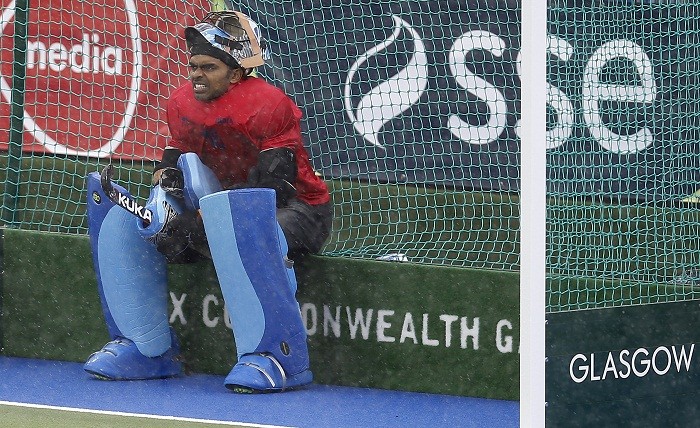 India have started the Hockey World League Final in the worst possible manner, as they suffered a heavy loss against Argentina, who were clearly the better side as the scoreline of 3-0 suggests.
Argentina, who dominated the game for major share of the match, opened the scoring in the third minute of the game via Gonzalo Peillat's penalty corner, and things only got worse for the home side as Joaquin Menini doubled their lead in the second quarter.
India, who looked below par, only began to play some decent hockey after going two goals down and the home team did get a few chances in the last five minutes of the second quarter, but they failed to score.
Argentina seem to have come well prepared to face India as they did not give much space to India's playmaker, Sardar Singh, who was closed down very quickly. India did not have a Plan B to counter such a strategy. As a result of which, India forwards SV Sunil and Akashdeep Singh did not receive great service from the midfield.
Though India improved in the second half, Sardar and his men were not able to find the back of the net, which was made difficult by Argentina's tight defence. India score most of their goals via penalty corners, but they only got one chance, which was not converted by the home side.
In contrast, Argentina with their counter-attacking style of play, won a number of penalty corners, which gave them a huge advantage. Peillat, who is a quality drag-flicker, scored his second goal from a penalty corner in the fourth quarter to make India's day in Raipur one to forget.
With such a loss, the fans, who had come out in huge numbers, must have been utterly disappointed especially after India's terrific performance against Australia in the Test series before the HWL Final.
Goalkeeper PR Sreejesh's performance was the only major highlight for India as he came up with some important saves in the match, or else the scoreline could have been much more big.
India have to come up with a better performance in their next match on Saturday against Germany, who are one of the best teams in the world.