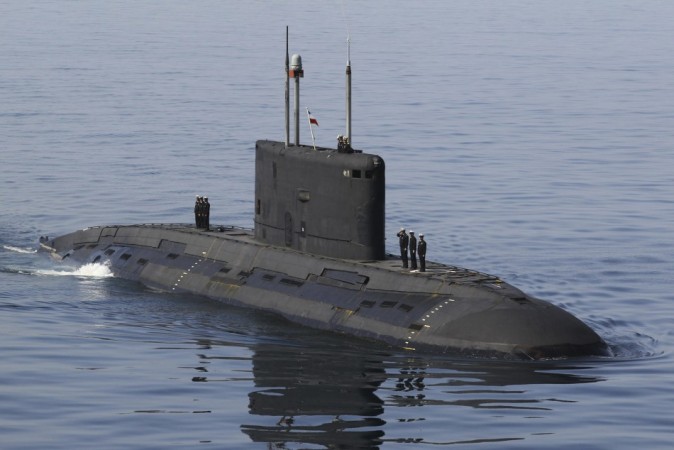 India is likely to finalise an agreement to lease a nuclear powered submarine from Russia. Prime Minister of India Manmohan Singh is currently visiting Moscow.
The impetus to acquire a second submarine from Russia came after the sinking of Indian Naval Ship (INS) Sindhurakshak due to explosion in Mumbai two months ago. A proposal is said to have been approved by the Cabinet Committee during a meeting held recently.
The submarine weighing about 8000 tons will have a miniaturised nuclear reactor at its core for propulsion but will not be armed with long-range nuclear missiles because of international treaties like the Missile Technology Control Regime reported The Times of India.
The submarine is said to be comparable with the first leased submarine INS Chakra. The submarine is powered by a 190 mega watt reactor capable of a maximum speed of 30 knots per hour and armed with 300 kilometres Klub-S land-attack cruise missiles and torpedoes. The 8140-tonne Akula class nuclear-powered attack submarine was commissioned in April, 2012.
INS Chakra has brought in the capability of operating at long ranges for long durations. The conventional diesel-electric submarines in the Indian Navy require surfacing every few days to re-charge their batteries. Indian Navy has acquired about 13 conventional submarines of German and Russian make between 1986 and 2000.
The Indian Navy is also said to be concerned over increasing presence of Chinese maritime forces in the Indian Ocean Region close to the Indian waters.
The negotiation to lease a second submarine began in 2008; it gained ground after INS Chakra was inducted in the Indian Navy. It could be another Akula class submarine Ibris reported Times of India. The construction of the submarine is likely to take about four years.
India is also building its first nuclear-powered ballistic missile submarine INS Arihant, which will go for sea trials soon. The programme was launched in 2009.