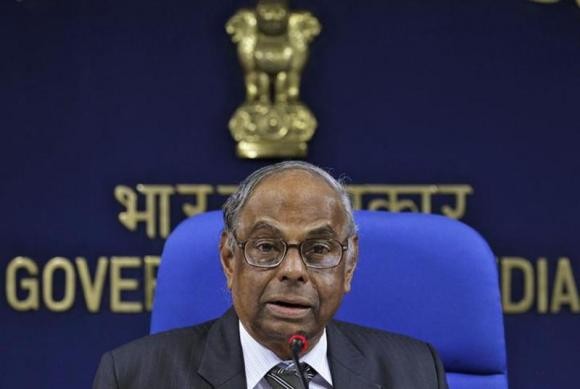 With 394.8 million poor in India, according to the United Nations report, Finance Minister Arun Jaitley may have to come up with strong strategies in his first Union Budget on Thursday to meet Modi's deadline on achieving development by 2022.
Jaitley's Union Budget may have to chip in some more schemes for those below the poverty line, as the new figures implicitly back the data released by the C Rangarajan committee.
Prime Minister's Economic Advisory Council Chairman (EAC) Rangarajan and his committee came up with a new methodology, which raised the number of people living Below Poverty Line (BPL) to 363 million, which is close to UN's statistics.
This estimate was revealed after his committee revised former EAC Chairman Suresh Tendulkar's method, which estimated 269.8 million people BPL.
While Rangarajan's committee is said to have calculated poverty based on consumption expenditure, which measures the spending on goods and services by an individual, Tendulkar's method took basic amenities such as food, education, health, clothing and electricity into consideration.
According to the revised report, 29.6 percent of India's total population includes those with daily per capita expenditure of ₹32 in rural India and ₹47 in urban part of the country.
"We looked at the question from point of minimum consumption expenditure to be made by a family both food and non-food items," IBN quoted Rangarajan.
"We derived minimum consumption based on calories, protein and fat. As far as non-food consumption expenditure we have outlined a method to fix norms. Taking two together we arrived at poverty line. It is 19 per cent higher in rural areas and 40 per cent higher on urban areas than what Tendulkar Committee report."
The Rangarajan committee has raised the poverty line for the rural poor with per capita income of ₹972 and ₹1,407 for urban poor against ₹816 and ₹1000 respectively as estimated by Tendulkar, according to The Economic Times.
The Planning Commission released figures on poverty in 2013 based on Tendulkar's report, which indicated a fall in India's poor population to 270 million in 2011-12 from 407 million in 2004-05.
However, the United Nations Millennium Development Goals Report 2014 by UN Secretary-General Ban Ki-moon, revealed that out of 1.2 billion people below poverty line in the world India ranks first with 32.9 percent.
The United Nations report has also showed a link between country's low income and child mortality based on evidence. India again ranks highest in child mortality with deaths of 1.4 million children below five years of age in 2012.
If Jaitley's ministry considers UN and Rangarajan's reports on poverty, it might have to work harder towards attaining Modi's goal of development, upliftment of the poor, and to provide each household with water, electricity and toilet by the year India celebrates its 75th Independence Day in 2022.