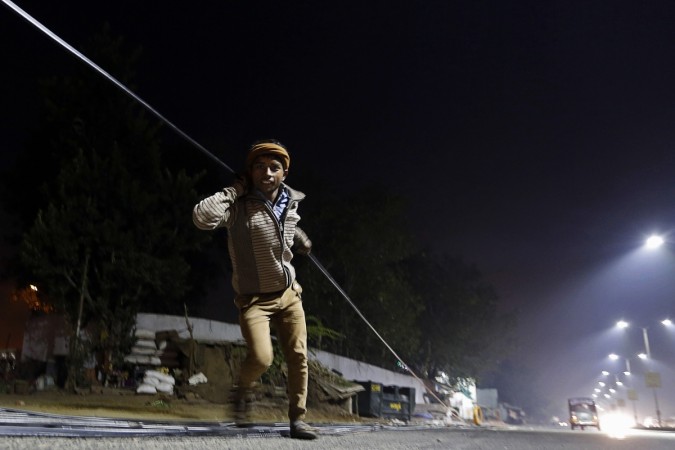 For the first time, India is leading the World Bank's growth chart of major economies.
This, even as developing countries are now estimated to grow by 4.4 percent this year, according to the World Bank.
India's growth rate in 2015 is poised to pip China's, which is likely to grow at 7.1 percent, says the Bank's World Bank Group's latest Global Economic Prospects (GEP) report, released on 10 June.
"With an expected growth of 7.5 percent this year, India is, for the first time, leading the World Bank's growth chart of major economies," said Kaushik Basu, Chief Economist and Senior Vice President of World Bank.
The news comes at a time when the Modi government on Wednesday released indirect tax collection figures for April-May this year.
The collections stood at Rs 96,128 crore, up 39.2 percent from Rs 69,069 crore during the same period in 2014-15, according to PTI.
The Bank expects developing countries to witness a rise in growth to 5.2 percent in 2016 and 5.4 percent in 2017.
"Developing countries were an engine of global growth following the financial crisis, but now they face a more difficult economic environment," said World Bank Group President Jim Yong Kim.
Falling crude oil prices has curtailed the risks for the Indian economy, as the country meet its oil needs significantly from imports, the report said.
Further, raising confidence levels by reforms initiated by the Modi government and cheap crude oil prices are expected to boost India's gross domestic product (GDP) this year.
Brazil, one of the BRICS countries, is set for a bad year.
"Brazil, with its corruption scandal making news, has been less lucky, dipping into negative growth," Basu said.
In 2014-15, India's GDP growth increased to 7.3 per cent as against 6.9 per cent recorded in 2013-14. The government expects the economy to grow by 8.1-8.5 per cent in 2015-16.
However, the bank highlighted the impending interest rate hike by the US central bank as a major risk to developing countries. It sees borrowing becoming costlier for emerging and developing economies over the coming months as a result of rate hikes by the US.
The Asian Development Bank (ADB) and the International Monetary Fund (IMF) have forecast India to grow by 7.8 percent and 7.5 percent in the current financial year.