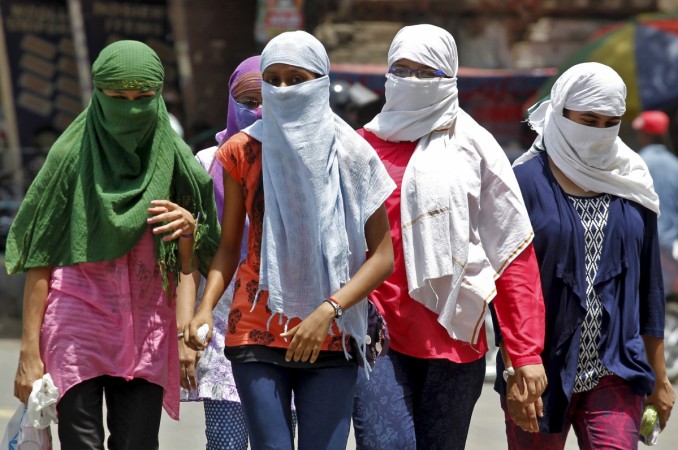 Ahead of summers, India is ready with its first ever heat action plan, aimed to bring down the number of deaths due to extreme heatwaves in high-risk regions. New York-based National Resources Defence Council (NRDC) will work with the Indian government and Public Health Foundation of India (PHFI) to implement across the country the action plan, which is an early warning system and disaster risk reduction measure.
Taking a cue from the Ahmedabad heat action plan 2010, as part of which Ahmedabad Municipal Corporation (AMC) partnered with various environmental groups to improve heat-related health risks by developing an early warning system and a preparedness plan for heatwaves, the NRDC and the Central government will launch the national programme next week in the cities of Bhubaneswar, Nagpur and Surat, which saw extremely high temperatures over past few years.
"India is getting hotter, and it is killing people. The heat action plan has been a success in Ahmedabad, which resulted in lower number of deaths last year from heat. The city, last year, introduced seven weather forecasts, extra water supplies and cool-air shelters — measures which worked well," Anjali Jaiswal, India director for NRDC, was quoted by the Associated Press as saying. She said preparedness is one of the major factors which can bring down the number of heat-related deaths in India.
The country reported over 2,300 deaths during what was reported as its second-deadliest heatwave in recorded history in May 2015, during which the temperatures averaged more than 5.5°C above normal for two weeks. Extreme heat events such as these have resulted in deaths, economic losses, power outages and even public protests, an NRDC report said.
The report also said extreme heat is one of the health threats climate change has posed all over the world. As urban population continues to grow, the need for cities and their residents to adapt to climate change and its impacts becomes increasingly urgent, it said.
The NRDC has also planned to engage the India Meteorological Department (IMD), which according to its report will play a critical role in guidance on weather forecasts and temperature thresholds to declare heat alerts.
It also said India's National Disaster Management Authority (NDMA) has started issuing guidelines for heat-related risk reduction.
The plan envisages issuing heat alerts based on weather forecasts, stocking hospitals with ice packs and extra water supplies, raising awareness about heat risk in schools and colleges, and training health workers to identify heat stress, dehydration and heat stroke.