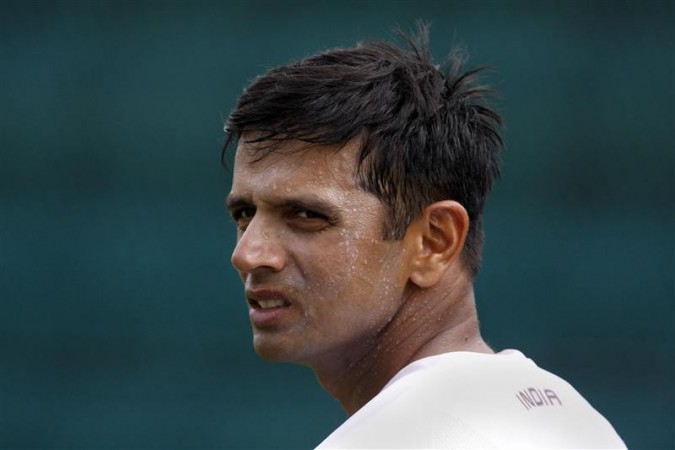 Cricket legend Rahul Dravid expressed dismay with India's fascination with cricket and feels that an obsession towards any sport is demoralizing.
At a public function on Thursday, Dravid said it is imperative create culture towards sports and fitness, Press Trust of India reported.
"We are obsessed with results and satisfied with mediocre ones. For top performers results are merely consequences of processes, incidental to their quests for self-perfection", Dravid told the news agency.
"The best way to produce results in sport is to take the focus away from them. In sport, results are almost never solely in one's own hands while the process of preparation and performance certainly are.
"India, with about 30 per cent of world's population, can only boast of a few anecdotal achievements across sporting disciplines in over six decades since independence while small countries with barely a stadium in sight are producing champion sprinters, marathoners and swimmers", Dravid added.
On a lighter note, Dravid said that he still faces criticism even after retirement. Surprisingly, it's his two sons who routinely give out their own assessment of their father's batting skills.
Dravid said that his sons ask him to play more like Chris Gayle and less like himself. "I think that truly proves the saying that, in our country, everyone is a cricket critic", he said.
He also mentioned he is enjoying the simple luxuries that he missed during his career. "I now know the price of onions, tomatoes and sugar on a more or less weekly basis. I am an enthusiastic participant in parent-teacher meetings and in homework sessions, renewing my appreciation for simple routines of lives, rare luxuries during the humdrum life in professional cricket", he said.