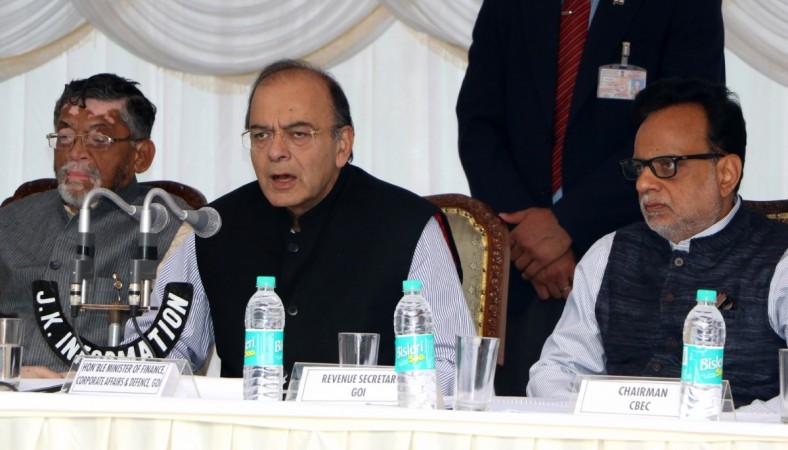 Telecom companies have expressed unhappiness at the Goods and Services Tax (GST) Council's decision to tax services at 18 percent, as against the current 15 percent. It is the first sector to come out with a formal statement.
"Telecom industry hails GST as an iconic reform but we are disappointed with announced rate of 18 percent. We had submitted to the govt that consideration must be given to the present financial condition of the sector and any rate beyond the existing rate of 15 percent makes the telecom services more expensive for the consumer," Rajan S Mathews, Director General, Cellular Operators Association of India (COAI), said in a statement.
"It will augment the existing burden of the industry further. This is also likely slowdown the planned rollout of infrastructure across the country and will have an impact on flagship govt initiatives like Digital India, Cashless India and others," he added.
A similar reaction came from Manufacturers' Association of Information Technology (MAIT) that represents makers of devices including computers, laptops, printers and minotors. While the GST Council fixed the rate at 18 percent for desktops and laptops and 28 percent for printers and monitors.
"IT products are the core element of Digital India and the price hike is expected to have a counter effect. We want to undertstand why the same kind of products in a sector have been split into different categories and why there is no synchronisation between them," the Economic Times quoted Anwar Shirpurwala, ED of MAIT, as saying.
Rajeev Jain, Director and Group CFO, Intex Technologies, said: "We welcome move to declare the GST rates. The rates declared are on expected lines except on IT products, which seem to be on the higher side. Clarity is awaited on GST on services and treatment of area based exemptions. Clarity is required on differential duty on imports and local manufacturing to see the full impact of GST."
Tweets on GST:
The finance ministry said the reduction from 6 percent to 5 percent for transport services will benefit many travellers.
Industry body CII welcomed the reduction in tax rate on coal.
Harsh Goenka, chairman of the RPG Enterprises Group, had this to say in a lighter vein.
#GST is like your wife:
Reporting will increase
Little complicated
No 'idhar udhar' allowed
If you don't remember some dates , aap gaye

— Harsh Goenka (@hvgoenka) May 20, 2017
Senior journalist M K Venu slammed the complex structure.
GST rates for some services very complicated.Multiple rates for restaurants and hotels. Recipe for corruption.

— M K Venu (@mkvenu1) May 20, 2017
The BJP, on expected lines, hailed the announcement.
News agency Bloomberg came out with a helpful post to explain the difference in rates.
You can watch finance minister Arun Jaitley's press conference after the GST Council meeting ended on Friday.