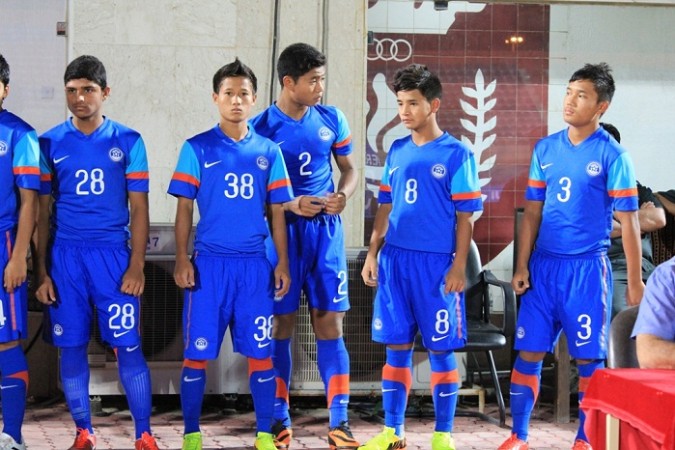 The Asian Football Confederation (AFC) announced on Wednesday that India will host the AFC Under-16 Championship Finals in 2016.
AFC confirmed the news on their official website on Wednesday morning. AFC officials declared to all its Member Associations in a letter that India will be hosting the AFC Under-16 Championshhip finals.
The draw for the qualifiers will be held at the AFC House in Kuala Lumpur, Malaysia on 5 June. AFC stated that a total of 45 nations, including India, will participate in the qualifiers. The draw seeding will be based on the rankings from the previous edition in 2014. DPR Korea had won the last AFC Under-16 Championship.
The 45 nations will be divided into two qualifying zones - West Zone and East zone. The former consists of 24 teams, while the latter will have 21 teams. West Zone will further have six groups consisting of four teams in each group.
On the other hand, East Zone will have one group consisting of five teams and four groups consisting of four teams. A total of 16 teams will qualify for the AFC Under Championship Finals in 2016. India will qualify automatically as they are the hosts. With India, 11 group winners and four-best second-placed teams will also qualify for the main stage of the championship.
If India manage to finish at the top of their qualifying group or among the four best second-placed teams, the next (fifth) second best placed nation will qualify for the final stage.
The All India Football Federation (AIFF) had shown their intent to host the AFC Under-16 Championship finals after it became clear they would be the hosts for the FIFA U-17 World Cup in 2017. AIFF feels that this Continental Championship will be a perfect build up to the nation hosting the FIFA Under-17 World Cup.
"The AFC U-16 Championship will enable our National Team to gain valuable experience before 2017 while also giving us a great opportunity to test our organisational capabilities before the FIFA U 17 World Cup in 2017," AIFF genral secretary Kushal Das told the reporters.
The AFC official statement read: "The Member Associations who have expressed their interest to host the qualifiers will be drawn into separate groups. The qualifying matches will be played from September 12 to 20."