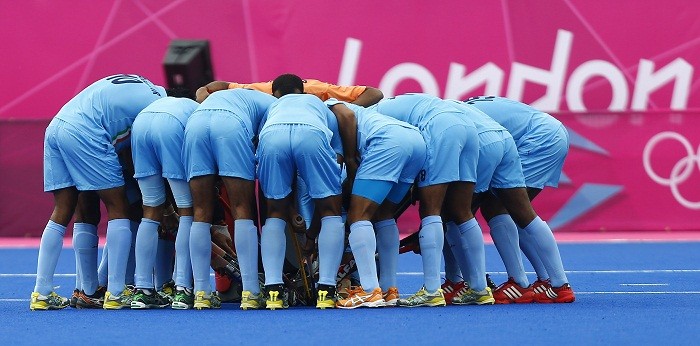 India hockey team defeated Spain and New Zealand in their Test series in August and October respectively, but they have a huge job in their hands with the Hockey World League finals set to be played from 27 November to 6 December in Raipur.
The competition is going to be top notch with teams such as Germany, Australia and Netherlands eager to win the mega tournament. However, India, who are always well supported at home, need to come up with an A-class performance to lift the title. While this is a huge task, it is not an impossible one.
The India hockey team has to get things right before the start of the competition. Despite their victory against Spain and New Zealand, they were troubled by both the teams during the series.
India seems to have a problem starting the competition on a bright note as was witnessed in the Test series, where New Zealand defeated India in the first Test and the men in blue had to come from behind to clinch the series, 2-1. The last match ended in a draw.
Coach Roelant Oltmans is aware of the start. "We find every time that at the beginning of a series, we are not that good," Mumbai Mirror quoted Oltmans as saying. India are not only preparing for the Hockey World League finals, but also 2016 Rio Olympics
"We have seen that in Spain and New Zealand. For us, it's as good as preparing for the Hockey World League (Final). At the same time, it's fantastic that we are able to play against the best team in the world - Australia. These people will immediately show us every small mistake we make. I like it because it's better to concede now, in November, than in August next year (when the Rio Olympics takes place)"
India are pitted in a strong group for the Hockey World League finals, which includes Germany, Netherlands and Argentina. The other group comprises Australia, Belgium, Canada and Great Britain.
With European giants such as Germany and Netherlands in the same group, India have to be very tight in their defense and cannot afford to miss chances in front of goal.
Oltmans made it clear that India need to have a very strong defense as it can pave way for attacks as well, so at present they are focusing on the defensive structure.
"It's always the small details that make the difference. Next week we will do a bit more. I believe that when your structure in defence is really good, then you can start your attacks properly," added Oltmans.
"When your defensive structure is not right, gaps are there every time you lose possession. The counter-attack of the opponent will become dangerous. That's what we are trying to avoid in our strategy."