India cricket team hotshot Rohit Sharma is one of the proud owners of the WWE Championship belt, thanks to his team Mumbai Indians' IPL 2017 win. In real life and in reel life, India has two WWE Champions at the moment.
The current WWE champion Jinder Mahal is also billed in the pro wrestling promotion to be from India, although his original hometown is Canada.
WWE legend Triple H, who currently enjoys a more corporate role in the company as the executive vice president of talent, creative and live events, does send out championship belts to individual and team winners of big sporting events across the world.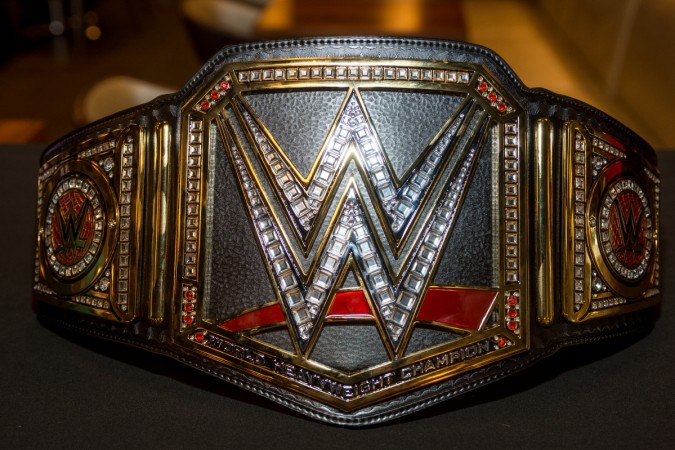 The New England Patriots and Tom Brady in particular, also did receive a customise WWE Championship belt after winning the Super Bowl 51 earlier this year.
Rohit Sharma took to Instagram to flaunt his new possession, that also comes with unique Mumbai Indians customised plates.
Indian origin pro wrestler Jinder Mahal, who calls himself the 'Modern Day Maharaja', meanwhile has already completed 50 days as the WWE Champion. He takes on Randy Orton in a Punjabi Prison match at the WWE Battleground 2017 pay-per-view event on July 23.