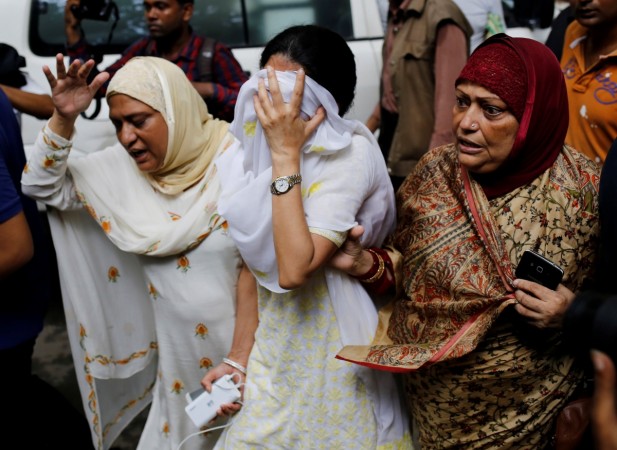 A senior Bangladeshi official has said that India's intelligence agencies had warned Dhaka of a possible terror attack by the Islamic State group in a series of assessments shared between the two countries last month.
According to the Indian Express, the official added that the assessments shared did not provide any intelligence on how the attack on Friday could directly be prevented but contained evidence that Bangladeshi militants were training at secret camps in India.
"The Indian warnings were one of many pieces of intelligence that jihadists were planning a major operation. There were some pieces of the puzzle available to us, but not enough to piece together a picture of the plot," the Bangladeshi official was quoted by the daily as saying.
Another official said that the investigators are now focused on understanding the training and logistics used by the Dhaka attack gunmen. The attack was carried out on the last Friday of Ramzan, considered to be one of the holiest days of the fasting period.
Dabiq, the house magazine of Isis group, had in April threatened to carry out attacks in Bangladesh.
Bangladeshi terror outfit Jamaat-ul-Mujahideen (JMB) that now calls itself the Islamic State, was involved in a spate of killings of atheist bloggers, foreign aid workers and religious minorities, among others, since 2014. The organisation also carried out bombings, a few of them from stocks allegedly prepared at a secret facility in West Bengal's Burdwan district, the IE reported.
Police had found a training camp in Assam's Daukhanagar in September 2015 where JMB militants provided basic courses on using weapons to recruits. The Assam Police arrested seven people from Chirang district in April 2016 because they were running a JMB training camp in Amgrui village.
Meanwhile, John Kerry, US secretary of state, spoke with Bangladesh Prime Minister Sheikh Hasina over the phone and offered FBI assistance in the investigation of the restaurant attack that claimed the lives of 20 foreign hostages, Reuters reported. The police are currently trying to figure out how the well-educated gunmen were radicalised.
"The Secretary (Kerry) encouraged the government of Bangladesh to conduct its investigation in accordance with the highest international standards and offered immediate assistance from U.S. law enforcement, including the FBI," U.S. State Department spokesman John Kirby was quoted by the agency as saying.