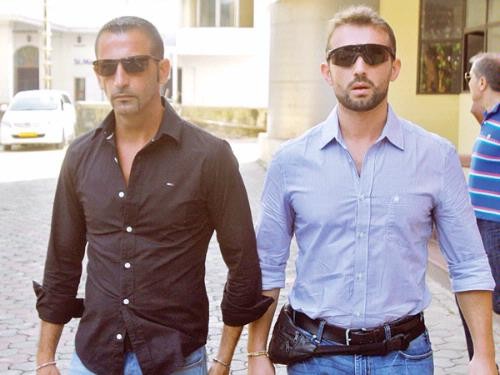 The two Italian marines, who are facing charges of killing two Indian fishermen near the South Indian coastal state of Kerala back in 2012, will be tried under Suppression of Unlawful Acts (SUA) against the Safety of Maritime Navigation. If found guilty under the SUA, Italian marines Salvatore Girone and Massimiliano Latorre may even face death sentence.
According to a report published in The Times of India, Home Minister Sushil Kumar Shinde - after long deliberations - has granted the National Investigation Agency (NIA) permission to prosecute the two Italian marines for the killing of the fishermen in February 2012, under the SUA.
The 2012 shooting incident in the Laccadive Sea had both the Italian and Indian governments walk on the tight rope for the last two years. While the Italian government has strongly opposed to India taking up the case against its marines, India - faced with severe pressure from the public in Kerala that has a strong people's movement - was forced to take up a stance against the marines.
The Indian daily, quoting an anonymous source, stated the prosecution was not expected to start anytime soon. "The matter is pending with the Supreme Court. Though we have been granted sanction to prosecute under SUA, we would ideally wait for the SC to decide the matter and then proceed with the chargesheet. Our investigation in the case is complete," the report stressed.
In the meantime, the two marines, who have been living in India for the last two years, had filed a plea before the court to drop the charges against them, citing the delay in the case.
The case is still waiting a hearing as it has been posted for 3 February. The Italian government in strong words had earlier opposed using SUA to prosecute its marines. "Invoking the anti-terrorism SUA Act would be tantamount to the Republic of Italy being termed a terrorist state," it had stated.