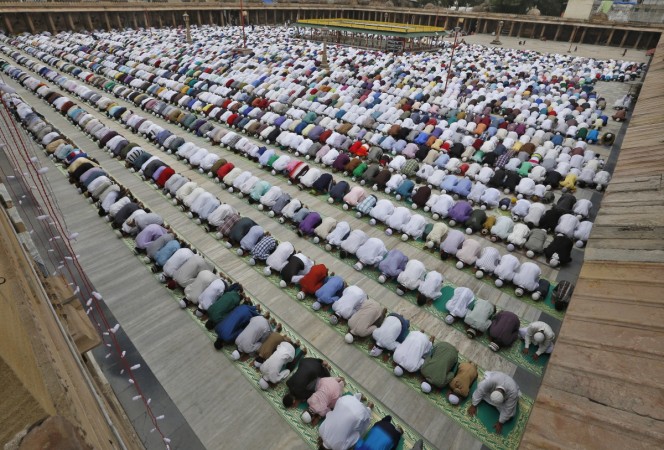 Mumbai-based SBI Funds Management will launch an Islamic equity mutual fund next month to tap into India's large but underserved Muslim population, although the country still lags in developing sharia-compliant debt alternatives.
India's 175 million Muslims, the largest Muslim minority population in the world, are unable to use Islamic banks because of laws requiring banks to charge interest, which is forbidden in Islam.
This policy has persisted since 2005, when the Reserve Bank of India (RBI) set up a committee to study Islamic finance, although equity products have fared better and the sector could now get a fresh push with its latest entrant.
SBI Funds Management, the sixth largest fund house in India with $11.8 billion in assets under management, will use the fund to decide if it should launch other Islamic products in the future.
"We don't have any targets on how much we expect to raise, but since it is an open-ended fund we expect to continue seeing new subscriptions over time," said D.P. Singh, executive director and chief marketing officer of SBI Funds Management.
"This is a niche product and we will see what kind of interest we get and maybe look at launching a bouquet of similar products if there is demand."
SBI Funds Management, a joint venture between asset manager Amundi of France and the State Bank of India, would join the local fund management arms of Tata, Taurus and Goldman Sachs in offering such funds.
Islamic fund managers screen their portfolios according to religious guidelines such as bans on tobacco, alcohol and gambling, in much the same way as socially responsible funds.
Such investment products, regulated by the Securities and Exchange Board of India, are based on Islamic equity indexes, with SBI's fund benchmarked to the S&P BSE 500 Shariah Index launched in May 2013.
In August last year, the RBI allowed a firm in Kerala to operate as a non-banking financial company that follows Islamic principles, but there has been little progress to develop Islamic banking operations across the country.
Analysts believe that unless full-fledged Islamic banks are permitted in India, the sector will find it hard to develop.
As of October, the Tata Ethical Fund - the oldest and largest sharia-compliant fund in India - held 2.24 billion rupees ($36.2 million) in assets under management, according to the fund's fact sheet.