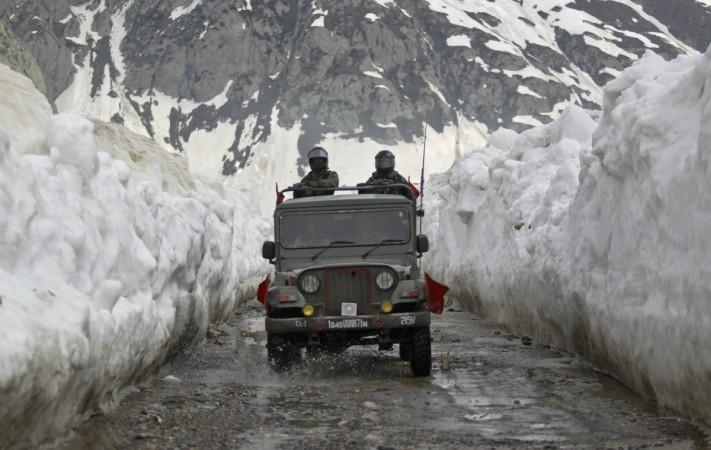 Prime Minister Narendra Modi inaugurated the Zojila tunnel project on Saturday, 19 May, kick-starting the work on Asia's longest bi-directional tunnel. The project will provide all-weather connectivity between Jammu and Kashmir's Srinagar, Kargil and Leh.
Jammu and Kashmir has been suffering with road connectivity issues, especially in the winter months. The 2.85-km long Jawahar Tunnel used to be the only road connecting Jammu and Srinagar for 61 years. The 10.89-km long Chenani-Nashri tunnel, which was opened to the traffic on April 2, 2017 reduced the distance between the twin capitals by 38 km or two hours.
How will the Zojila tunnel benefit Jammu and Kashmir?
Now, the upcoming Zojila tunnel project, which aims to construct a 14.15-kilometre long two lane bi-directional single tube tunnel, will further lessen the road connectivity woes in the mountainous state.
Earlier it would take 3.5 hours to drive through the mountainous Zojila. Now the tunnel will cut down the time span to 15 minutes.
The project has socio-economic importance as it will bring employment in the economically backward districts in Jammu and Kashmir, the government has said, reported The Indian Express.
The tunnel, which is being built at the cost of Rs 6,809 crore, also holds strategic importance to the Kargil sector, which has been subjected to intrusion by the neighbouring countries.
According to PM Modi, It will benefit the entire Kargil area as it would help the armed forces at the border posts with a round-the-clock supply during winters.
The pass will also benefit the residents of the Srinagar, Kargil and Leh area and provide employment opportunities to them. Road and Transport Minister Nitin Gadkari, who was also present at the inauguration ceremony said that 90 percent of the job opportunities in the construction of the tunnel would be provided to local youth.
When the project will be completed, it will leg-up the employment as local businesses will get easily connected to National market and the tourists will be also be able to visit the area throughout the year.