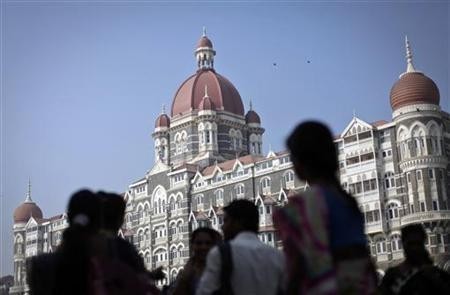 India is fuming at yet another adjournment by Pakistan of the trial related to the 26/11 terror attacks that were carried out in Mumbai in 2008.
This is the seventh adjournment of the trial, which has now been pushed to 3 September and India has lodged a strong diplomatic protest. It has summoned the Pakistani Deputy High Commissioner in Delhi, NDTV reported.
The Foreign Ministry has demanded that Pakistan keep it updated on the proceedings and progress of the trial.
The attacks, one of the worst terrorist attacks in India in recent times, took the lives of 166 people, including several expatriates, when 10 armed terrorists opened fire at several iconoic locations in the island city of Mumbai.
Pakistan is said to have arrested seven people for the attack including Zakiur Rehman Lakhvi, a top commander of terror group Lashkar-e-Taiba, but the trial has been proceeding at an excruciatingly slow pace.
The court office notified that ATC Rawalpindi Judge Attiquer Rehman had gone on a summer vacation. The last hearing in the case and the one on 25 June could not be held because the judge was on leave, according to the Press Trust of India. Before that, in the hearings scheduled for 28 May, 4 June, 18 June and 2 July, the prosecution lawyers had not appeared in the ATC Rawalpindi, reportedly for security concerns.
The delay has been pressing on India-Pakistan relations, which have shown signs of improvement ever since Prime Minister Narendra Modi invited his Pakistani counterpart Nawaz Sharif for the swearing-in ceremony in May.