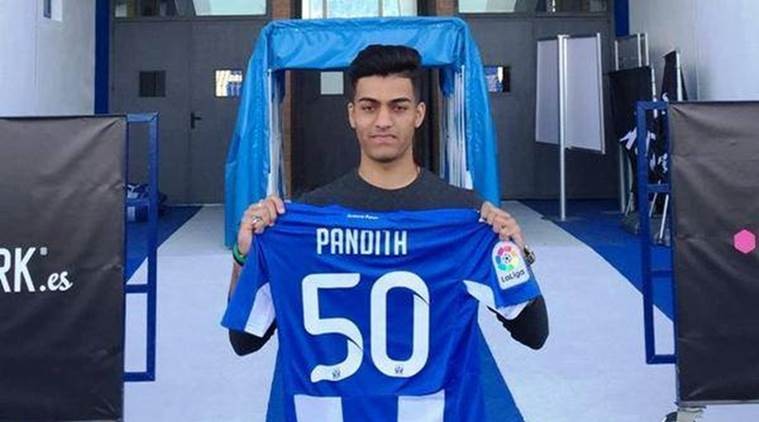 India may not be a huge name in world football, but there are some youngsters trying to make a mark at the world stage. One such player -- Ishan Pandita -- has created history, becoming the first Indian to sign for a La Liga club. The striker has struck a one-year deal with CD Leganes, who was only promoted to Spain's premier club competition this season. Ishan grew up in the Philippines, and moved to Bengaluru seven years ago.
The player has been handed number 50 jersey by the club, but the player will not get to ply his trade straightaway. First he will feature for the U-19s. Pandita is also still waiting for his registration formalities to be completed by FIFA, which should take place in the next few days.
He took a break from academics in order to achieve his dream of playing in Europe, and Ishan is extremely pleased for not giving up on his dream. He should also thank his parents for allowing him to take this route as well.
"It feels great to be the first Indian to go down this path. Right from the moment I decided to take a break from studies till now, I never gave up on my dream," the Times of India quoted Ishan as saying.
Ishan is not completely new to Spanish football as he has been part of other lower-rung teams in the country, so he knows the style of football played in Spain. He did not find it too easy during the initial stages, but he has got used to it now.
"It was a bit hard to adapt and play the Spanish way in my initial days here. But since all the training I got during my formative years was from British coaches in Philippines, where I lived for a few years, the transition was smooth," said Ishan.
It will be a great occasion for Indian football when Ishan makes his La Liga debut. Such things will inspire other youngsters in the country to work hard and achieve their dreams of playing at the big European stage.