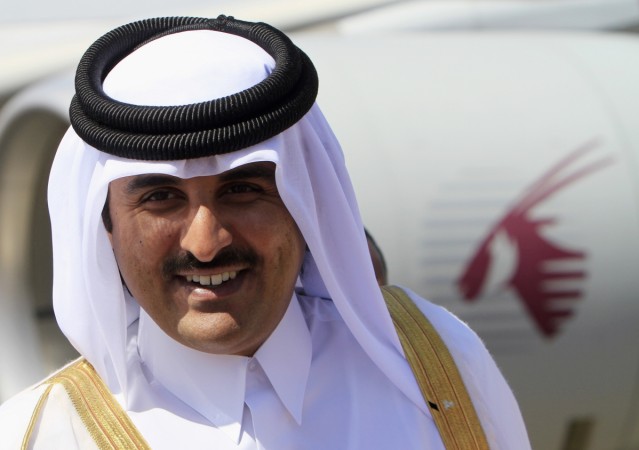 Investments in major infrastructure projects and 'Make in India' would be the main points of discussion when Qatari Emir Tamim bin Hamad Al Thani visits India on Tuesday.
A high-level delegation comprising ministers, senior officials and captains of industry will accompany the emir on his two-day visit, reports The Financial Express.
Investments for both countries in each other's backyards would be the focus of talks - the 'Make in India' programme as far as Qatar is concerned and engineering as well as procurement opportunities for India, keeping in mind that the 2022 FIFA World Cup would be held in the gulf country, said external affairs ministry spokesperson Syed Akbaruddin.
Akbaruddin further added that both sides are expected to sign several agreements on "working out a legal architecture to ensure people-to-people flows between India and Qatar are regulated in a manner that is in accordance with international law".
India constitutes the largest expatriate community in Qatar with about 600,000 of its nationals working in the oil-rich nation. At 86 percent, Qatar is also the largest source of India's LNG imports.
Some of the major Indian companies involved in the Qatari market include Tata Projects, Punj Llyod, Voltas and L&T. Even the State Bank of India (SBI) has opened a branch in that country.
During his stay in India, the emir will meet President Pranab Mukherjee and vice-president Hamid Ansari.