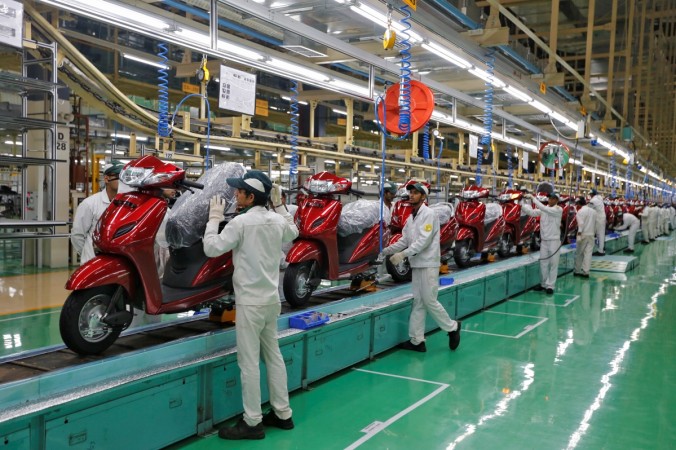 Factory output in India gained momentum in June, with the growth rate climbing to a three-month high on the back of new domestic orders and an uptick in export contracts.
The trend, measured by Nikkei/Markit Manufacturing Purchasing Managers' Index (PMI) increased to 51.7 in June, indicating a firm trend in manufacturing activity in Asia's third-largest economy. The new work orders were spread across the three categories of the manufacturing sector, with the best-performing category being consumer goods.
However, the growth did not result in fresh job creation, according to a statement issued by Nikkei on Friday. The growth will largely remain a domestic-driven, according to Pollyanna De Lima, Economist at Markit and author of the report.
"The domestic market continues to be the main growth driver, as the Indian economic upturn provides a steady stream of new business. Nonetheless, there were also signs of an improvement in overseas markets, as new foreign orders rose in June following a decline in May," Lima said.
However, the increase did not make any difference to the stagnation seen in employment over the past few years.
"Sustained growth of output and order books failed to encourage producers to raise employment. In fact, it has been roughly three years since the sector has seen any meaningful job creation," Lima said.
Case for reducing interest rate by RBI
The rise in output growth was not matched by an increase in input costs or selling prices, allaying fears of accelerating inflation, a key factor that determines the Reserve Bank of India's (RBI) monetary policy stance.
"This lack of inflationary pressures provides the RBI with further leeway to boost economic growth through cutting its benchmark rate," Lima said.
The June factory output data comes a day after the Indian government released core output growth data for May that hit a five-month low. The output for the eight core industries rose 2.8 percent in May, a sharp fall from the 8.5 percent growth rate recorded in April.
The eight sectors — coal, crude oil, natural gas, refinery products, steel, cement, electricity and fertilisers — account for about 38 percent wightage in the index for industrial production. The low growth rate in May was mainly due to a fall in crude oil and natural gas production, according to government data released on Thursday.