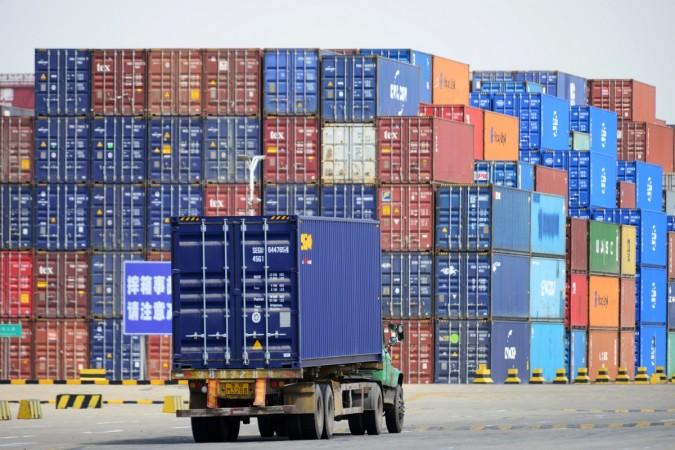 The economic policies adopted by the Trump administration are hurting the Chinese economy which depends on its exports for economic growth. The US had recently slapped new tariffs on Chinese imports ranging from textiles to marine products which have given an opportunity for India to tap in the gap in the exports for at least 171 items.
The latest study from the Union Commerce Ministry reveals that the latest trade war between China and the US has provided has an additional outbound shipment potential of up to $8.7 billion a year.
Donald Trump had been a critique of the trade deficit of the Chinese imports to the US and since the start of the year. The move is now expected to give the Indian products an edge over Chinese products in the US markets as the Chinese imports would be available at a higher price.
The Financial Express reports that the first round of levies on Chinese goods worth $50 billion has given India the room to exploit close to three dozen items with potential annual supplies of $2.1 billion. Moreover, after the introduction of the second round of import duties, India has a chance to tap in the exports in 135-171 items, with potential outbound shipments of $5-6.6 billion a year.
It is to be noted that these imports from China to the US attract an additional levy of 10 per cent up to end-December, post that it will be raised to 25 per cent.
The Indian exports to the US stood at $48 billion in the financial year 2017-18 and the US is also India's largest merchandise export destination.
The Ministry of Commerce has been holding wide consultation with various export promotion councils to exploit this opportunity. However, it can also be exploited by Bangladesh and Vietnam which are India's competitors because of their low-cost labour and production.
Some of the items which may get into the US markets include shrimps and prawns, yarn, fabrics, man-made filament, copper and products made of such base metals, steel and iron products, garlic, berries, sugar confections, oilcake, distillate fuel oil, organic compounds, certain plastic, leather, rubber and wooden products.