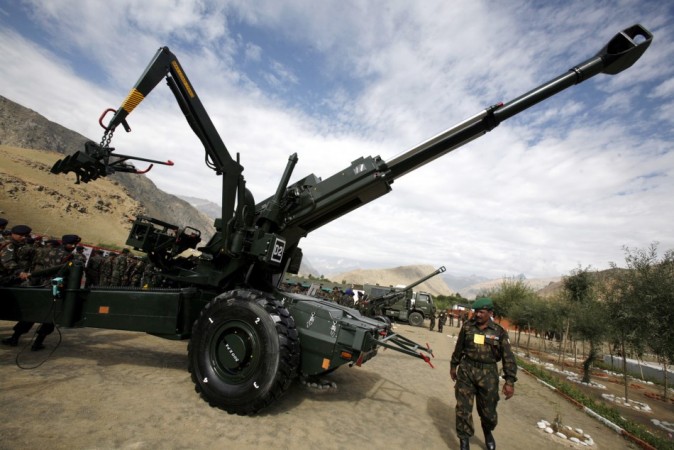 India has increased vigilance over the border with Bangladesh, concerned over illegal influx of Bangladeshis into the country.
The opposition to general elections has resulted in violence, killing at least 20 people in Bangladesh.
"We have asked our soldiers to keep a close watch on the border situation. Our men remain vigilant round-the-clock along the borders, especially where a substantial number of people reside across the border," ANI quoted Bhaskar Rawat, BSF spokesman.
In addition to being extra vigilant, India also plans to post more military men over the border. "After the assembly elections in the five Indian states are over, the border guards deployed on poll duties would be re-deployed along the borders to further reinforce vigilance along the sensitive borders," Rawat added.
Bangladesh is due for 10th General Election on 5 January 2014, ending the rule by Bangladesh Awami League. However, largest opposition Bangladesh Nationalist Party (BNP) in alliance with 18 other political parties, major being the fundamentalist Jamaat-e-Islami, is demanding postponement of elections.
The party is also said to be conducting violent agitation leading to bundhs in the nation and demanding of holding elections under a neutral caretaker government.
The Border Security Force (BSF) fears that the violence and political uncertainty might push the Bangladeshis living across the border to migrate to India in large numbers.
India shares over 4,000 kilometres of border with Bangladesh along West Bengal, Tripura, Meghalaya, Mizoram and Assam. Large stretches of the border are unfenced and hence provide an easy entry into India.
Hundreds of Bangladeshis have illegally entered India in the past, in search of job opportunities and better living conditions. The border is also regularly used for smuggling livestock, food items, medicines and drugs from India to Bangladesh.