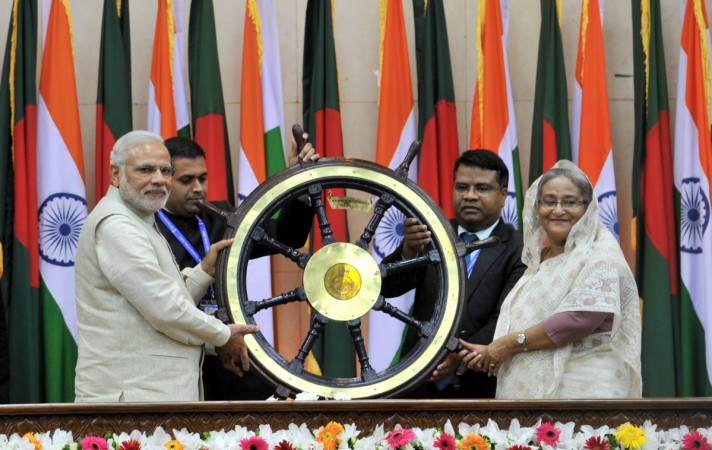 India on Wednesday signed an agreement offering $2 billion in credit for certain development projects in Bangladesh. This is said to be the biggest ever credit to another country by India's Exim Bank.
Bangladesh would use the line of credit to develop its power sector, railways, road transportation, information and communication technology, shipping, health and technical education sectors, Reuters reported, citing the Exim Bank's statement.
"The $2 billion LOC (line of credit) is the biggest credit line India has so far extended to any country," Press Trust of India cited an Indian high commission statement. Prime Minister Narendra Modi had announced the credit in June last year.
"Bangladesh-India friendship now reached at its peak but we want to set it to a higher trajectory. The signing of the agreement is the manifestation of the friendship," Bangladeshi Prime Minister Sheikh Hasina's principal secretary Abul Kalam Azad said after Exim Bank chairman and managing director Yaduvendra Mathur signed the deal with Bangladesh's economic relations division senior secretary Mohammad Mesbahuddin.
India had in 2011 offered a loan of $1 billion to help Bangladesh develop its infrastructure.

"All the 15 projects under the first LOC have received financial concurrence of EXIM Bank of India. Seven of the total 15 projects have been completed and the rest are at various stages of implementation," PTI cited the Indian high commission statement.
The $2 billion line of credit is believed to create 50,000 jobs in India, according to a report by the Times of India. "This $2 billion is going to provide a big boost to project exports from India and help Indian companies," Mathur had told the TOI.