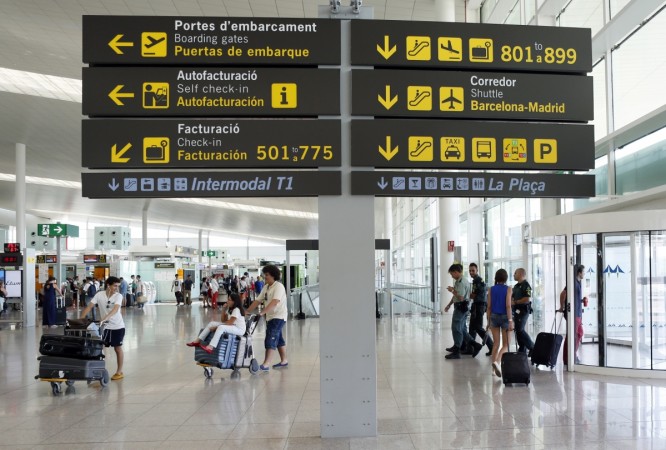 About 16 Indians have arrived from Liberia, one of the four African nations badly affected by the deadly Ebola virus, in Kerala over the last two days and have been asked to observe semi-isolation in their homes and to immediately report symptoms.
Three people arrived in the southern state from Liberia on Tuesday, and 13 arrived on Wednesday, and all were screened for the disease. The Kerala government had already issued directions for screening of passengers from West Africa at the three international airports in Thiruvananthapuram, Kochi and Kozhikode, and medical desks manned by doctors have been stationed at these airports.
The 16 passengers who arrived over the last two days were screened, but did not show any symptoms of carrying the virus.
"There is no need to quarantine and hospitalize them. We have restricted their movements," Dr. Amar Fettle, the nodal officer for the screening of passengers for Ebola, told The Times of India.
Fettle said that local health inspectors have been asked to monitor the people who have returned from Ebola-hit nations. The incubation period of the virus is 21 days, which means that the symptoms could show even three weeks after the person contracts the virus.
The initial symptoms of the disease include high fever, muscle pain, weakness, followed by more acute symptoms such as diarrhea, vomiting, kidney and liver impairment and internal and external bleeding.
"If the passengers show any symptoms such as fever, their blood samples will be tested. They will also be quarantined till we get the result," he noted.
One of the passengers who arrived in Kerala is a resident of Salem in Tamil Nadu. He has already left for his hometown but has been advised to consult a doctor immediately if he shows initial symptoms, such as fever and weakness.
The Ebola scare has grown globally as nationals of various countries are returning home from West Africa. The World Health Organisation had declared the Ebola outbreak as an international public health emergency, as it can easily spread outside Africa given that the virus transmits through contact with bodily fluids of the patient or if the immediate environment of a person is polluted with the virus.
India has already seen an Ebola scare when a man who returned to Mumbai from Nigeria approached doctors after complaining of vomiting. He was quarantined immediately and doctors later declared that he was not carrying the virus.
But health concerns in India are not over given that more than 40,000 Indians reside in the four Ebola-hit African countries, namely Guinea, Sierra Leone, Liberia and Nigeria, and they may return home following the outbreak.