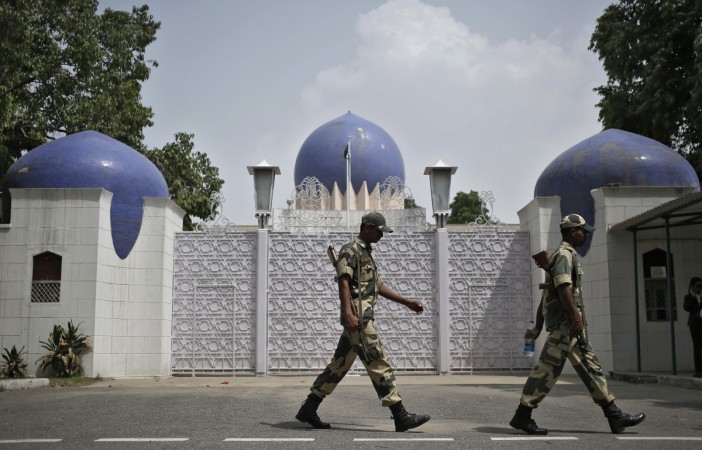 Days after Indian Yoga instructors were reportedly denied visa by Pakistan, India refused visa to a Pakistan foreign ministry official.
Pakistan authorities have termed India's move as "unprecedented" and "unacceptable", while refusing to withdraw the visa application filed on behalf of the official.
Islamabad had applied for diplomatic assignment visa for one of its officials. They wanted to post him at the Pakistani High Commission in Delhi, but the Indian authorities refused visa without citing any reason, reports The Times of India.
However, the report suggest that India has apparently refused visa to Pakistani official in annoyance over the denial of visa to two of its Yoga instructors, who were supposed to train Indian officials at High Commission in Islamabad on International Yoga Day on 21 June.
The Pakistan High Commission has, however, said that the visa applications of the Yoga instructors are still under consideration.
On the visa denial issue, Pakistan raised some other protests as well. It cited instances where families of its officials posted in India are being made to wait for months to get their visas. Despite waiting for long, some never got visas because the applications had to be withdrawn owing to delay.
In its protest, Pakistan also raised the incidents where Indian authorities have ill treated its citizens in India. Pakistan, in example, cited the "harassment" of Pakistani women by policemen at Jaipur airport. It said that they were harassed despite carrying valid visas and relevant travel documents.