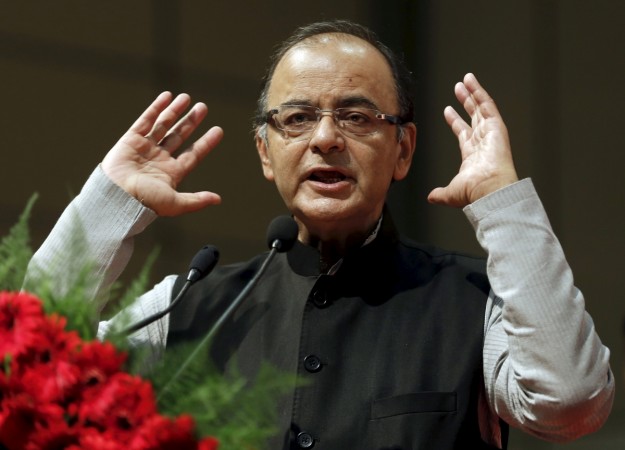 Calling for reforms in the World Bank to better accommodate views from developing and transition countries (DTCs), Finance Minister Arun Jaitley said the share of DTCs in the multi-lateral lending agencies International Bank for Reconstruction and Development (IBRD) and International Finance Corporation (IFC) must be raised to 50 percent, Press Trust of India reported.
The minister was talking at the World Bank Development Committee Meeting in Washington DC.
"I wish to reiterate that we must adhere to the Istanbul principles. We must accept that the time has come for raising partnership of DTCs in the IBRD and IFC to 50 percent," he was quoted.
He emphasised that the primary factor in the formula should be the economic weight of the DTC captured by its GDP. Within that, he added, 60 percent of the weightage should be on purchasing price parity (PPP) based GDP.
At present another World Bank institute International Development Association's (IDA) contribution to both IBRD and IFC's share capital has had an adverse impact on voting share of developing countries. "Therefore it would only be fair if a weight of not more than 10 percent is given to IDA contributions in the dynamic formula," he said.
Of the five developmental institutes/agencies that form the family of the World Bank Group, IFC focuses exclusively on the private sector in developing countries. IBRD and IDA offer concessional loans and grants to the world's middle-income and poorest developing countries, respectively.
Jaitley said that the proposed weight should also recognise only recent contributions as it would act as an incentive for the emerging countries to contribute in IDA. It should also recognise multiplier based on burden share and generosity, he added.
While the shareholding reforms have continued albeit at a slow pace, the minister requested the bank to expand its annual lending to $100 billion.
Eliminating extreme poverty, achieving the development ambitions set by sustainable development goals (SDGs) and reconstructing the parts of world broken by conflicts and fragility are unfinished tasks that need expansion in the lending.
"For doing so, both IBRD and the IFC, would need General Capital Increase (GCI). These two institutions would also need large Selective Capital Increase (SCI) to reflect the increasing weight of Developing & Transition Countries (DTCs)," Jaitley was quoted by the news agency.
He reminded that the World Bank needs to make all these initiatives in a timely manner to maintain its leadership position in the world's developmental landscape.