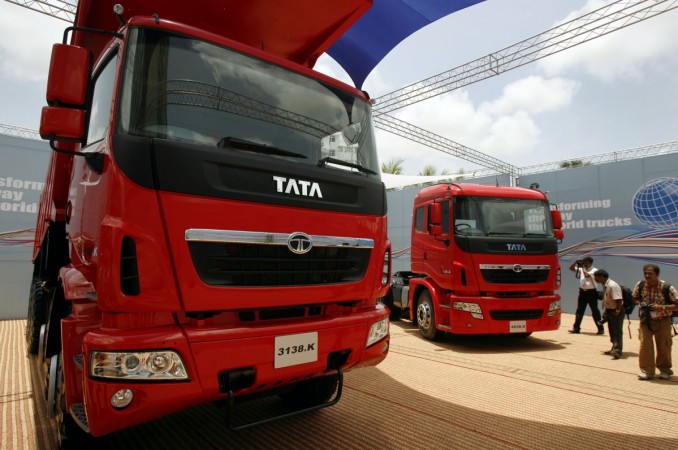 The Indian commercial vehicle (CV) industry is likely to clock an overall volume growth of 5-6 percent in FY2016-17 over the previous year with the sector expected to witness some pre-buying in the fourth quarter (Q4) of FY2017 ahead of the Bharat Stage (BS)-IV emission norms effective from April 2017.
Hyundai plans to enter commercial vehicle market of India
However, in the medium-term, the sector may see improved growth on account of healthy demand from infrastructure-related segments, improving macroeconomic scenario and favorable regulatory developments such as emission and fuel efficiency norms etc., according to rating agency ICRA.
In addition, the government's proposed vehicle modernisation program coupled with the National Green Tribunal's thrust on phasing out old diesel vehicles could also trigger replacement-led demand.
In May 2016, the road transport and highways ministry had released a concept paper for voluntary vehicle fleet modernisation policy that aims to incentivise people who retire their old vehicles bought before March 2005 or are below BS IV standards. As per government estimates, the plan may take 28 million such vehicles off the road and hence reduce emission.
While the scheme is yet to be implemented and its key elements are still uncertain, it is expected that the government may consider restricting the program only to CVs older than 15 years. ICRA estimates that at least 75,000 units may come up for replacement, adding 8-10 percent to industry growth over the next two years.
Across segments of the CV industry, medium and heavy commercial vehicle (M&HCV) segment is likely to register a marginal growth of 0-2 percent in FY2017 impacted by demonetisation in November and December last year. That said, some of that will be offset by a little pick-up in the last quarter of FY2017 on account of pre-buying.
The impact of the note ban will also be felt on the LCV (trucks) in the near-term given the high proportion of first-time buyers (FTBs), small fleet operators (SFOs) and dependence on rural markets. The rating agency has revised the growth expectation for the segment to 6-8 percent for FY2017 from 11-12 percent earlier.
Over the medium term, the LCV segment is expected to register a growth of 11-13 percent due to replacement-led demand, revival in consumption-driven sectors owing to better rainfall, the impact of the Seventh Pay Commission, the roll-out of GST and its impact on logistics sector and preference for hub-n-spoke model.
Among the three segments of the CV industry, the bus segment would be the least impacted by demonetisation boosted by sales to institutional clients like state road transport, schools and colleges and travel operators. Overall, ICRA expects the bus segment would clock a growth of 7-9 percent in FY2017 and 10-11 percent over the medium-term.
CV exports from India are likely to grow at a CAGR of 12-15 percent over the medium-term to touch sales of approximately 160,000 units by FY2020, primarily driven by expanding market coverage.