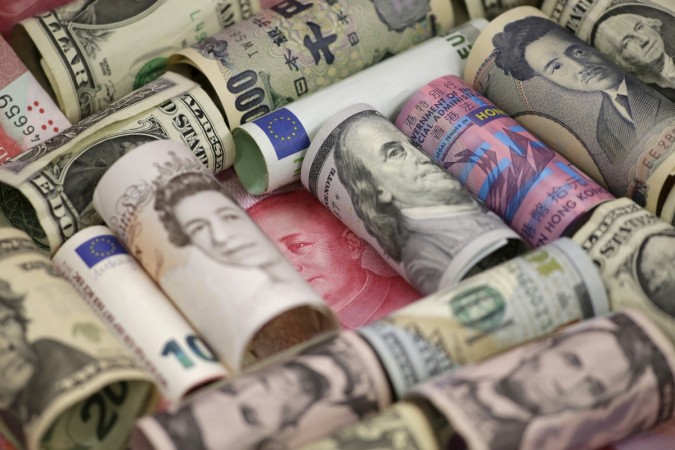 In 2016, India will be the first trillion-dollar equity market in the world to kick back into a bull run phase, reported the Bloomberg. Amid a slowing world economy and falling valuations, the country's S&P BSE Sensex surged 16 percent since its February lows. It traded 16.4 times the yearly projected profits, outdoing its five-year average performance of 14 times.
As investors scout for growth in emerging markets, India, despite under the shadow of overvaluation, is emerging as the preferred choice.
"Valuations aren't cheap relative to history but we expect earnings will start to pick up gradually from depressed levels. That's going to provide a tailwind for the market. We are overweight on India," Prashant Bhayani, chief investment officer for Asia at BNP Paribas Wealth Management, said in an interview in Singapore.
Bhayani pointed out that as foreign investors seek growth, there were not many places to look out for, while India stood out.
Modi & Monsoons
Two factors that have pepped up investor sentiments are predictions of a two-decade record beating monsoons and India's fastest growing economy tag.
The country's agriculture is still primarily rain-fed and monsoons provide 70 percent of rains for most regions in India. The monsoonal activities and harvest sustain more than 600 million farm dependent lives in the country. Apart from filling reservoirs and lakes that ease drinking water shortage from two back-to-back droughts, it will increase agricultural produce and control food prices, said Bloomberg.
Good monsoons rains will in turn push the economy up by easing upward inflationary pressures. The Reserve Bank of India made this clear in its bi-monthly monetary policy review last week, adding that it would maintain an accommodative stance in its next review in September, by when the monsoonal rains would have run its course. On this announcement, the stocks witnessed a seven-month high, said Bloomberg.
Before the showers could begin from mid June, the government data revealed that the country, with 7.9 percent growth in its March quarter, is all pepped for a 7.6 percent growth in fiscal 2017. The force behind such development, the report noted, has been Prime Minister Narendra Modi's market liberalising initiative of raising foreign investment caps in railways and defence sector. Modi's economy-driven policies have also narrowed current account deficit gaps by imposing caps on gold import, revived stalled infrastructure projects and brought down the budget deficit to a nearly decadal low, added the report.
"The narrative on the Modi government will change over the next few months because the earnings cycle is turning," Ridham Desai, head of India research at Morgan Stanley, said in an interview with Bloomberg Quint.
A sign of it could also be seen on India's other bourse, NSE, whose index Nifty 50, saw 66 percent of its listed companies beat market estimation in performance during March quarter. And, broke a near two-year record with 9 percent growth in operating profits over a year's period.
Earning Potential
While analysts wait for a larger picture to emerge and offshoots of reform to be seen clearly, others have held that the earning potential and India's economic performances are worthy consideration.
"India's share market is expensive compared with other emerging markets, but it has better fundamentals," Shane Oliver, head of investment strategy at AMP Capital Investors, told Bloomberg.
In the past year, emerging economies like that of China has slowed down, while Russia and Brazil have contracted.