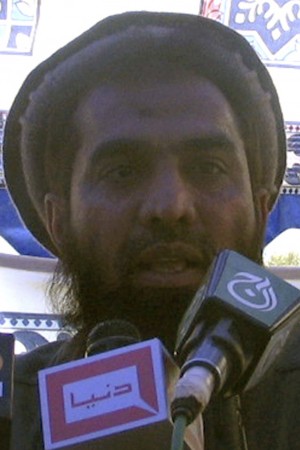 Prime Minister Narendra Modi has taken up with the top Chinese leadership India's concerns over Beijing blocking its move in the United Nations seeking action against Pakistan over the release of 26/11 Mumbai terror attacks mastermind Zakiur Rehman Lakhvi in violation of a resolution of the world body, media reports said on Tuesday.
In response to a question on China's statement on Lakhvi at the United Nations, the Ministry of External Affairs (MEA) said on Tuesday that India has raised the issue bilaterally with members of the UN Sanctions Committee and in case of China it was taken up at the "highest level".
''Government had taken up the issue of violation of the 1267 sanctions regime in respect of Zakiur Rehman Lakhvi," MEA spokesperson Vikas Swarup said in a statement issued in the evening.
"Our concerns in this matter were conveyed to the Chair of the 1267 Committee. We also raised this bilaterally with the other members of the Committee. In the case of China, this matter has been taken up at the highest level,'' he added.
At a meeting of the UN Sanctions Committee, India had sought action against Pakistan for the release of the LeT commander in the 26/11 trial in violation of a UN resolution, but the Chinese representatives blocked the move on grounds that New Delhi did not provide sufficient information.
PTI, quoting sources, reported that Modi himself raised the issue with the Chinese leadership, that except China all other members in the Sanctions Committee supported India's stand.
Lakhvi was released from a Pakistani jail in April this year. The UN Sanctions Committee had met at India's request last week. The sanctions' committee has five permanent and 10 non-permanent UN member states in it.