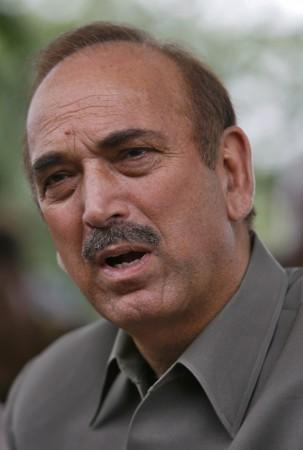 In a landmark achievement, India is closer to victory than it has ever been, in its fight to eradicate polio from the country. According to a report by All India Radio (AIR), only one case has been reported in the last year.
"One polio case has been detected this year making it the longest polio-free period ever since eradication programmes were launched," said Health and Family Welfare Minister, Ghulam Nabi Azad, in his message on World Polio Day. The only reported case was from the Howrad district in West Bengal.
According to the Health Ministry statement, this is the first time that no cases have been reported from Uttar Pradesh and Bihar (the last cases were in April and September 2010, respectively). In addition, no cases of Type - 3 polio have been reported for over a year.
The Health Ministry has also prepared an Emergency Preparedness and Response Plan, to intensify measures to increase the immunity of children in high-risk areas.
"The government has also decided to treat any fresh case of polio as a public health emergency in order to achieve complete polio eradication at the earliest," said Azad, "Efforts will be further intensified to stop any residual polio virus circulation and to prevent any polio case in the most vulnerable populations including the newborns and the migrants."
The number of cases reported last year, in comparision to this year, was a staggering 39; a fact that the Minister called "remarkable". Meanwhile, the minister has admitted that the risk of polio infections from neigboring countries must be taken seriously.
"We are close to our goal but not taking any chances. Efforts will be intensified in the country to stop residual polio virus circulation and also prevent international importation," he said.
Pakistan is experiencing a burst in polio cases and the virus has, reportedly, again infected China. As preventive measures to mitigate the risk of import from Pakistan, the Ministry started immunization protocols at the Wagah border and Attari train station in Punjab in September. It also began similar procedures at Munabo, in the Barmer district of Rajasthan, this month.
"An alert has been sounded in the states bordering China to step up polio surveillance," added Azad, 'Continuous vaccination is also being carried out at 81 transit points along the Indo-Nepal border in Uttar Pradesh and Bihar since April. All children crossing over into India by road and train are being administered polio vaccine."
According to the report, the remarkable progress is due to the introduction of a bivalent oral polio vaccine and persistent efforts in high-risk areas over the last few years.
World Polio Day falls on Oct. 24.