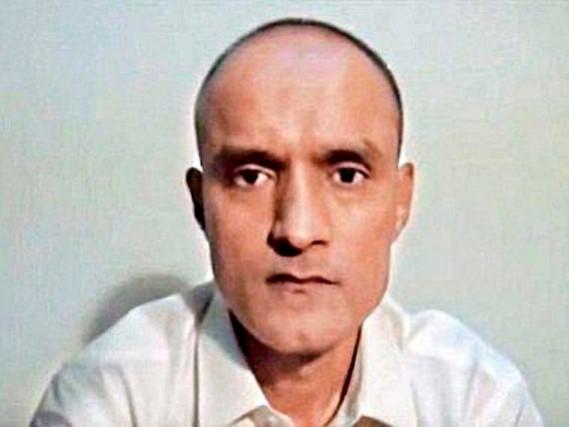 The defence experts on Friday said Kulbhushan Jadhav's second confession video reflected the extent to which the Indian spy was tortured, said a report.
Defence experts Sunil Deshpande and Shivali Deshpande said Jadhav's body language suggests the confession was forced out of him. Further, Shivali argued the video has been shot with one camera, as if they were shooting a film.
"Pakistan is again up to its gimmicks. It has released a so-called confession video of Kulbhushan Jadhav. Even a small child who will see this video will be able to make out that it is a doctored video because one can clearly see the marks on Jadhav's face which shows that he has been tortured to say this. Secondly, this is an entire ISI propaganda that they are running through Kulbhushan Jadhav's mouth," Shivali told ANI.
Shivali concluded by saying if Pakistan keeps at it, India will have to retaliate strongly. Meanwhile, Sunil Deshpande said the video shows how desperate Pakistan is despite International Court of Justice's(ICJ) standing instruction to not take any action until a final decision is made.
"It can be clearly made put that the video is doctored. When you see the video, you can make out how much he must have been tortured which can be made out from his face. Even at the ICJ, they had refused to see the video because they knew it was doctored. But, this is the second video. Now, when the case is pending with the ICJ and the international court has clearly said that no action can be taken then how can Pakistan show this video to the entire world. This shows that they are in a hurry to carry out the process," Sunil Deshpande told ANI.
A statement released by Pakistan's Inter-Services Public Relations (ISPR) said Jadhav has admitted to the charge of espionage, terrorism and subversive activities.
As of now, the case is pending at the ICJ after India appealed against Jadhav's death sentence back in May. The court has given a September 13 deadline for India to make its final submission while Pakistan has to turn in the same by December 13, reports said.