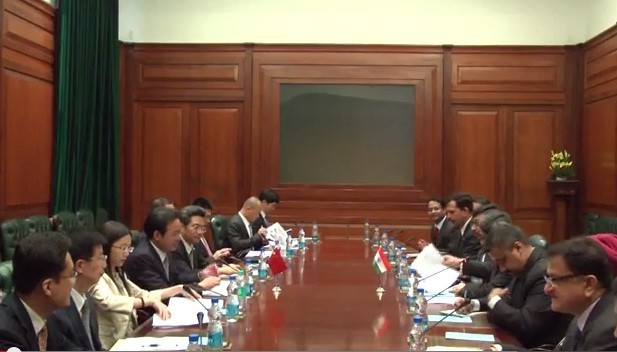 After the latest Chinese incursion in Ladakh's Chumar sector, India and China will hold a two-day meet to discuss about the border issues starting today.
The talks, named as 'Working Mechanism for Consultation and Coordination on India-China border affairs' will see for the first time army representatives from both countries present at the meeting along with diplomats and intelligence officers.
The first major incursion by Chinese soldiers was launched on 15 April that led to a 21-day face off. Three months later, the troops again intruded into the Indian territory in Ladakh region thrice within a week on 16, 17 and 18 July. The soldiers spent several hours in the areas before returning to China.
Chinese choppers had even entered Indian air space on 11 July.
On 18 July, the Cabinet Committee on Security (CCS) approved the long-drawn proposal by the Army to raise a 50,000-strong Mountain Strike Corps along the China border.
The meet between the two countries is likely to discuss about these several incursions by Chinese troops.
Ministry of External Affairs spokesperson Syed Akbaruddin clarified that "This meeting does not deal with boundary issues and neither will discuss border defence co-operation agreement, there are special representatives to discuss that."
"Working Mechanism meet deals with all issues of peace and tranquillity at border," he added.
This is the third time that the two countries have come together on the Working Mechanism board of discussions. The first time it assembled was in March 2012 and then in November last year.
Meanwhile, China's official press agency Xinhua has openly criticised Indian media houses for 'hyping' about the China border intrusions.
"One has to admit such sensational reports are indeed harmful to the China-India relationship. Such reports have only served to further sow misunderstandings between Indians and Chinese even at a time when their leaders are working hard to manage their differences and to build a constructive relationship that can benefit both sides," Xinhua writer Wang Bowen said.
"Playing up the border disputes is hardly a constructive way of doing things."