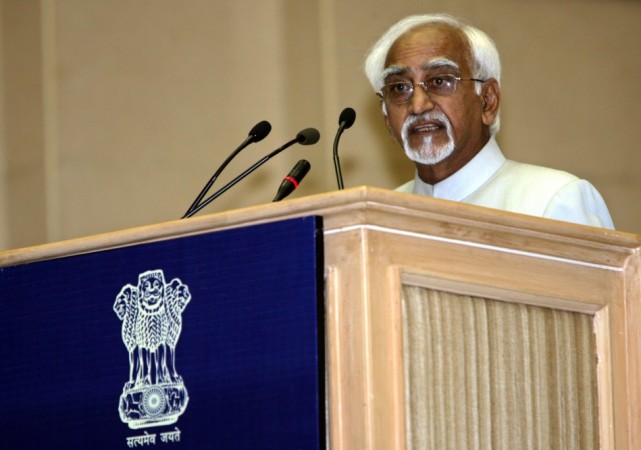 India and China on Monday signed three bilateral agreements in Beijing. India has also insisted on easing licensing norms for Indian companies entering Chinese markets.
Both the countries signed Memorandum of Understanding (MoU) on Industrial Parks, sharing flood data of Brahmaputra river and to establish a framework for regular interactions between the two nations. The agreement was signed in the presence of Chinese Prime Ministers Li Yuanchao and Indian Vice-President Hamid Ansari.
The MoU on industrial parks now allows Chinese investment in the establishment of parks in five Indian states—Gujarat, Maharashtra, Uttar Pradesh, Andhra Pradesh and Karnataka. This is being considered as an opportunity to stabilize the imbalanced trade between the two countries.
Under the signed MoU, a group will be set up to analyse and implement cooperation and it will also keep track of the progress from time to time. The group—Industrial Park Cooperation Working Group—will consist of members from both the nations in equal numbers, according to Times of India.
Under the MoU on flood data of Brahmaputra river, China gives hydrological data of the river to India, in the monsoon and in return, India shares information on data utilisation in flood forecasting and mitigation.
The flood data of Brahmaputra river is a five-year pact signed between India and China in 2008, according to which China provided India with hydrological data for the monsoon season starting from 1 June to 15 October. In 2013, the pact was renewed with modifications, which allowed India to receive the information twice a day from June to October.
The new agreement signed today gives additional 15 days to India; the data will now be given from 15 May to 15 October at the three hydrological centres—Nuxia, Nugesha and Yangcum—located on the Chinese side. India invests for the maintenance of these three centres.
India shares Brahmaputra river water with two more countries, including China in Tibet and Bangladesh where it joins Teesta river.
The third MoU allows both the countries to share and learn from each others' experience through cooperation programmes and field visits. The MoU ensured cooperation between Lal Bahadur Shastri National Academy of Administration, Mussoorie and China Executive Leadership Academy, Pudong, Shanghai, according to TOI.
Ahead of signing MoUs, Commerce Minister Nirmala Sitharaman sought easier access for Indian companies to engage with the Chinese markets.
According to news reports, Indian pharmaceutical companies are not allowed easy access to Chinese local projects as the registration itself takes around three to five years. Whereas in India, it only takes three to six months to complete the registration process.
India has requested Chinese government to allow import of buffalo meat in china, and to provide greater access to goods such as gems, jewellery and grey cotton fabric in Chinese market.
She believes that restrictions in the Chinese market and time-taking registration process have resulted in the imbalance in the India-China trade.
"The larger backdrop with which we are working is that there is definitely a big imbalance with China. We are importing lots more than we are exporting," Zee News quoted Sitharaman.
Hamid Ansari is on his five-day trip to China along with Commerce and Industry minister Nirmala Sitharaman.