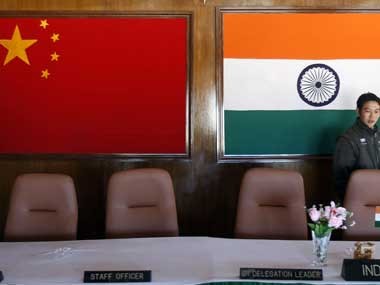 India and China on Monday held its third Annual Defence Dialogue in Beijing to discuss bilateral, regional and international issues of common interests.
Indian Defence Secretary Shri Shashikant Sharma and the Chinese Deputy Chief of General Staff General Qi Jianguo led the discussion, which also included issues regarding the situation in the Asia-Pacific region and India-China border areas.
Both sides agreed to expand and enhance bilateral exchanges covering the Army, Navy and Air Force of both countries. They also agreed to advance mutual strategic trust and also enhance mutually beneficial practical cooperation.
The two sides reviewed the ongoing measures to maintain peace and tranquillity on the Line of Actual Control (LAC). They also agreed upon a plan of bilateral military exchanges for 2013 which includes conduct of the next joint military exercise.
Shri Sharma also called on General XuQiliang, Vice Chairman of China's Central Military Commission, for the enhancement of mutual trust between the two countries. He said that consultations need to be held between the two sides to focus on commonalities which are more important than the differences between the two countries, adding that good relations between India and China is important for both countries as well as for world peace and security.