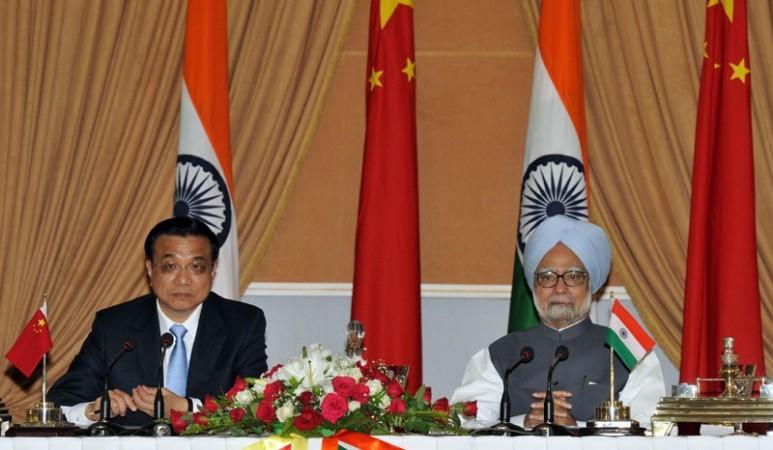 Chinese troops made another intrusion into Indian territory - Chumar sector in Ladakh - in June and threatened the locals in Hindi, according to Indian intelligence agencies and Indo-Tibetan Border Police (ITBP).
The China's People's Liberation Army (PLA) troops reportedly entered Indian territory in the Chumar sector on 17 June and vandalized the high resolution cameras installed in the areas by the Indian army to check the movement of the Chinese troops. The damaged cameras were returned to the Indian Army on 3 July at a flag meeting in Chusul area after negotiations between the two sides.
The Chinese troops also threatened the locals in Chumar and asked them to vacate the region claiming that it belongs to China.
Tension between the neighbouring countries heated up in April after the Chinese troops allegedly intruded into Depsang, Ladakh. Things fell into place only after China withdrew its troops from the Line of Actual Control (LAC), after a few weeks of drama. India accused Chinese troops of crossing LAC but the latter denied.
The second incursion happened just 10 days before the 16th round of India-China Special Representatives talks involving India's National Security Adviser Shivshankar Menon and China's State Councillor Yang Jiechi was held in Beijing. The two-day talk held on 28-29 June was to solve the impending border issue between the countries.
Surprisingly, Indian Defence Minister AK Antony visited China on 4 July (four-day-visit) to discuss varied agendas, including border issues and resumption of bilateral military exercises despite the second incursion by the Chinese troops. The Indian government reportedly decided not to flare up the matter and make it an international issue, as it was facing internal problem in the form of floods in Uttarakhand.
It may be recalled that Major General Luo Yuan, Executive Vice President and Secretary General of China Strategy Culture Promotion Association, talked tough ahead of AK Antony's visit and cautioned India not to start new problems.
"There is no denying that there are tensions and problems between China and India particularly at the border areas," Press Trust of India quoted Yuan as telling foreign correspondents. "There is still problem of 90,000 sq km of territory still occupied by the Indian side. These are the problems left over from history and we should look at it with cool head."
"The Indian side should not provoke new problems and increase the military deployment at the border areas and start new trouble," he continued.
The 90,000 sq km of territory Yuan was talking about is the Arunachal Pradesh state in the Northeast of India which China claims is Southern Tibet.