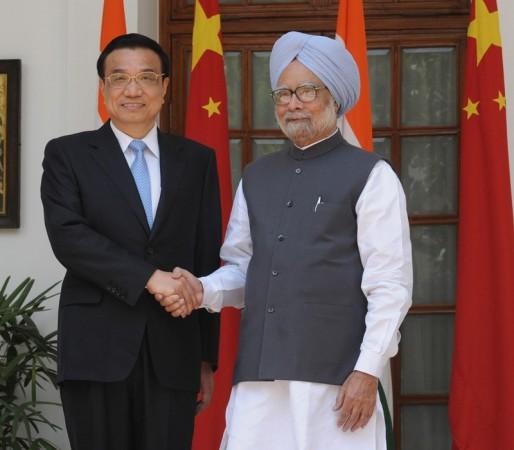 Amid talks of improving ties with each other and maintaining status quo along the Line of Actual Control (LAC) till the final settlement on the disputed region is made, Chinese troops repeatedly intruded into Chumar sector in Ladakh this month, causing tension in the region.
As many as 100 Chinese soldiers riding horses and ponies intruded deep into the Indian territory on 16 and 17 July, according sources. The troops carrying placards asking Indian counterparts to evacuate the "occupied territories" reportedly came as close as two kilometers to Indian troops.
The latest intrusion happened just a few days after India Defence Minister AK Antony visited Beijing to discuss varied agendas, including border issues. The 16th round of India-China Special Representatives talks involving India's National Security Adviser Shivshankar Menon and China's State Councillor Yang Jiechi was also held in Beijing on 28-29 June was to solve the impending border issue between the countries.
The China's People's Liberation Army (PLA) troops had intruded into Depsang, Ladakh in April, which caused tension in the border area. The drama ensued for a few weeks till China withdrew its troops from LAC. India accused Chinese troops of crossing LAC but the latter denied.
The Chinese troops intruded into Chumar sector on 17 June and vandalized high resolution cameras installed in the areas by the Indian army to check movement of the Chinese troops. The damaged cameras were returned to the Indian Army on 3 July at a flag meeting in Chusul area after negotiations between the two sides.
China later defended the deeds of its troops in Chumar, with its Foreign Ministry spokesperson Hua Chunying claiming that they were patrolling on its side of the Line of Actual Control (LAC) and maintained that both countries should not change the status quo along the LAC till the final settlement on the disputed region is made.