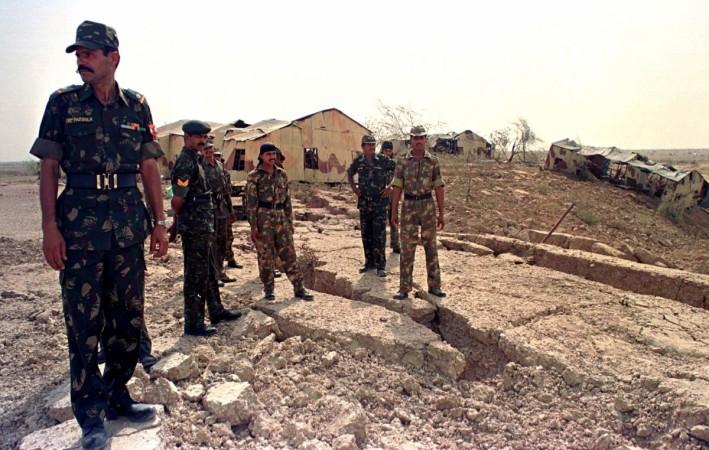 It all started exactly 20 years ago when India established itself as a legitimate nuclear power at the Pokhran range in Rajasthan. Today marks the day that India celebrates two decades of the Pokhran-II nuclear bomb tests that were conducted in Jaisalmer district 11 May 1998.
Pokhran-II or Operation Shakti, witnessed five nuclear bombs test explosions taking place between the dates 11 May and 13 May in the year 1998. This is not the first nuclear test conducted by India – Pokhran-I (codename - Smiling Buddha) was conducted on 18 May 1974. However, India never declared itself a nuclear-weapons enabled country in that year.
On 1998, the first three detonations – one fusion and two fission bombs – took place simultaneously May 11 followed by two detonations (fission devices) May 13.
The success story of Pokhran-II was made possible with the hard work and dedication of over 100 scientists, technicians, and soldiers who worked under the guidance of then-president of India Dr. APJ Abdul Kalam.
At that time, Kalam was also the chief of Defence Research and Development Organisation (DRDO). Dr. R Chidambaram, the then-chairman of the Atomic Energy Commission also played a key role in the success of Pokhran-II.
May 11 is also observed as the 'National Technology Day,' after India tested its nuclear bombs on that day.
"The test was a secret, known only to five people; that certainly did not include me or even the foreign secretary. It was certainly the biggest challenge Indian foreign policy establishment faced in a long, long time" Lalit Mansingh, the then-Foreign Secretary of India was quoted as saying by Hindustan Times.
Following this, Vajpayee declared that India had joined the "nuclear club" –only the sixth country to be a part of it at that time. The other five nations were United States, Russia, United Kingdom, France, and China.
We remember my predecessor as President of India, Dr A.P.J. Abdul Kalam, who led the dedicated scientific team that made preparations for the Pokhran tests. We also remember the leadership and courage of our then Prime Minister, Shri Atal Bihari Vajpayee #PresidentKovind

— President of India (@rashtrapatibhvn) May 11, 2018