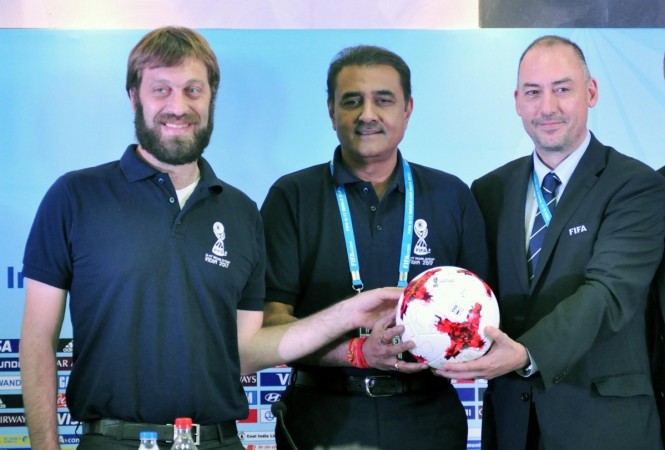 FIFA President Gianni Infantino arrived in India on Thursday to give out the honours for the FIFA U-17 World Cup 2017. The former UEFA vice-president will be present on Saturday at the Salt Lake Stadium in Kolkata to attend the final between England and Spain.
Infantino, who will also attend an important FIFA Council meeting in the City of Joy on Friday, saluted India's efforts in successfully hosting the U-17 World Cup.
"India is a football country now," were the first words that came out of Infantino's mouth after his Kolkata arrival. "Thank you very much all the Indians. It's a great pleasure to be here."
The All India Football Federation (AIFF) President Praful Patel, meanwhile, was present for a press conference at the Vivekananda Yuba Bharati Krirangan alongside Fifa officials, in the afternoon.
Jaime Yarza, head of events at FIFA, thanked the AIFF, the LoC (Local Organising Committee) and all the fans for making the FIFA U-17 World Cup 2017 a grand success. "The attendance is really great and it depicts that India is indeed a great footballing nation," Yarza said.
"India boys have shown great spirit and they have shown very good tactical approach. India should be proud of them.
"The training sites are very good and the teams were very satisfied in every sense. It shows huge potential that Indians are capable of delivering a senior football team world cup now."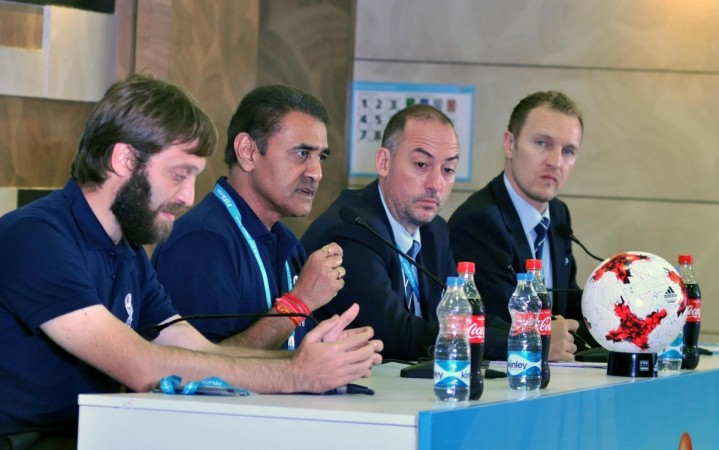 "The semifinal in Kolkata has been a resounding success. Staging a game overnight and filling up the stadium shows our passion," added Patel. "The Govt. of Assam and everyone wanted to play the semifinal at Guwahati but it's really unfortunate."
The AIFF President might be having an informal meeting with Infantino later in the day. He also spoke about the road ahead to continue the development of football in India.
"We've discussed the proposition of NCE with FIFA President Gianni Infantino and the building of six AIFF academies across the nation," continued Patel.
"Our investment in youth football will continue and we'll start building another U-17 team for the future. We'll start building teams in younger age groups and even the NRI children can come to our system."