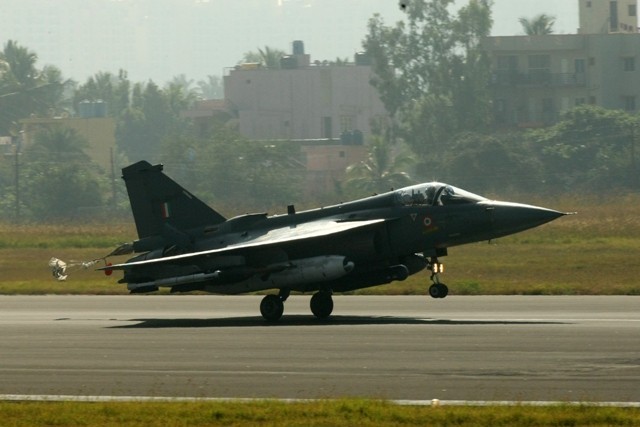 The Indian Army faces a severe shortage of ammunition and can last only 20 days in a war, a CAG report has revealed.
The Comptroller and Auditor General of India tabled a report in the Parliament on Friday, heavily criticising India's "disregard" for the norm of stocking ammunition for 40 days of "intense" fighting under the war wastage reserves.
It also came down on the domestically produced Tejas light combat aircraft (LCA) Mark I, which it said was not combat-ready and could result in the downfall of the Indian Air Force.
"Stocking of ammunition even at 'minimum acceptable risk level' was not ensured, as availability of ammunition as on March 2013 was below this level in respect of 125 out of a total of 170 types of ammunition," the CAG report highlighted.
"Further, in 50% of the types of ammunition, the holding was critical or less than 10 days in March 2013," the CAG added.
The CAG also highlighted the "significant shortfalls" of the Tejas Mark-I fighter in as many as 53 technical aspects. It said the pilots could be at risk of fire from 7.62 mm machine guns as space constraints in the aircraft will not allow for self-protection jammers.
The CAG also ripped apart the Tejas' "indegenious" tag, citing its dependence on "foreign sources".
"IAF would be constrained to use Mark-I, which has reduced survivability, lower performance, lower range and endurance, reduced pilot protection, reduced operational capability and reduced weapon accuracy," the report said.
The ₹13,390 crore project to build the Tejas aircrafts, which was sanctioned in 1983, has put the Indian Air Force back by ₹20,037 crore, the report highlighted.