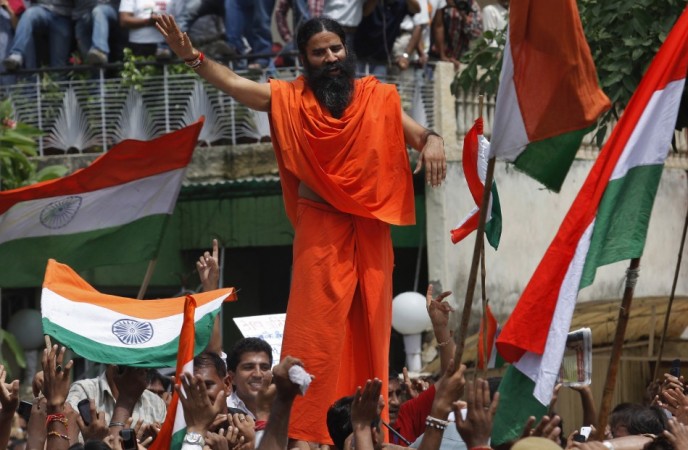 At a time when the Indian contingent of athletes in London are finding it too hard to win an elusive gold medal at the Olympics, Yoga Guru Baba Ramdev said on Friday said that India would score the medal if corruption was part of the sports event.
"India could have won gold if there was a competition for corruption in the Olympics," said Ramdev as quoted by the IANS. The yoga guru's satirical remark at India's position at the Olympics and in corruption issue drew a round load of applause, only to be countered by the fasting saint.
On observing the cheers emanating from the crowds, Ramdev said that "This is not a matter to applaud," thus hinting that it was a matter that demanded a serious thought.
According to the news service report, Ramdev's three-day symbolic-fast entered the second-day on Friday, with thousands of his supports across the country gathering at the Delhi's Ramlila Maidan.
The yoga guru has launched the fast demanding the passage of a strong Lokpal Bill at the ongoing Monsoon session in the Parliament and for an independent Central Bureau of Investigation (CBI) agency. His other core-demand includes efforts in retrieving the black money stashed abroad.
Ramdev's fast began on Thursday with a huge crowd support. According to TV reports, the crowd at Ramlila Maidan was much larger than what was recorded at the Jantar Mantar last week during Team Anna's fast-unto-death protest demanding the government to pass the Lokpal bill.