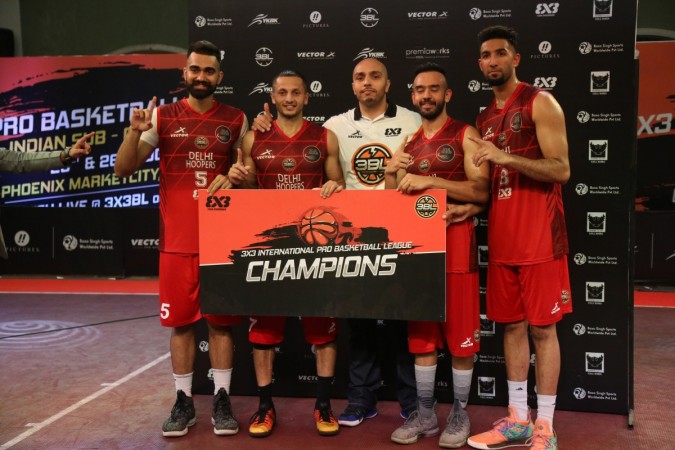 If you're from one of the major Indian cities and your weekend is incomplete without a trip to a shopping mall, then there are high chances that you would have seen a mini-version of basketball being played on ad-hoc courts amid a party-like atmosphere over the last few weeks.
If you had spent a little bit of time watching the action closely, you would have noticed a few of these: Smaller balls, a single hoop, courts smaller than half of the regular courts, a 10-minute game and reduced shot clocks.
Yes, what you witnessed at your neighbourhood mall was 3x3 basketball, which is all set to become an Olympic sport at the Tokyo Games in 2020.
Popular malls in Aizawl, Bangalore, Kolkata, Chennai, Bangalore, and Mumbai played host to the inaugural edition of 3x3 Pro Basketball League (3BL) in the country between June 9 and August 26.
A dozen teams, with quite a few Indian internationals, were battling for glory in the multi-city tournament, which is approved by the International Basketball Federation (Fiba) and the Basketball Federation of India (BFI).
Since 3x3 basketball was announced as an Olympic sport last year, several countries, especially the ones in Europe, have been seeing the sport as an opportunity to clinch Games glory.
There are some interesting developments when it comes to the sport in India as the country is all set to host FIBA 3x3 World Tour Masters later this month in Hyderabad. Delhi 3BL and Bangalore 3BL, the top two teams of the inaugural edition of the league, will be participating in the high-profile tournament.
The team from Delhi — Delhi Hoopers were also part of the recently-concluded Mexico City Masters.
Rohit Bakshi, a former 3x3 basketball player who moved from Japan to India nine years ago, is keen on tapping the basketball potential in the cricket-crazy country and moulding it to suit the needs of the newest format of one of the popular sports in the globe.
Bakshi, in an exclusive chat with International Business Times, India, talks about various aspects of 3x3 basketball that make it more suited to a country like India and why the sport can be India's ticket to Olympic glory.
He also divulges some details on how the 3x3 Pro Basketball League plans to take 3BL to schools and colleges across the country.
Excerpts from the interview
IBT: What made you help bring 3x3 Pro Basketball league to India?
Bakshi: A professional 3BL league has always been my dream. I was born and raised in Japan. I moved to India nine years ago. I realised there's so much potential in India and that people are not getting the right exposure to showcase their talent.
Since 2011, I had been working towards getting a professional league in India.
India doesn't have a 5x5 league either. I have been playing 3x3 league since 2006. In 2010, FIBA first conducted Youth Olympics and that created a huge buzz in the basketball community. I came to know about the professional 3x3 league in Japan in 2014.
That's when I started thinking about how the league can be brought to India. The way basketball is played in India makes it adjustable to 3x3 format. I always believed that Indian talent needed a platform to be showcased to the world.
IBT: Can the traditional 5x5 players excel in the new format or the skillset required is different?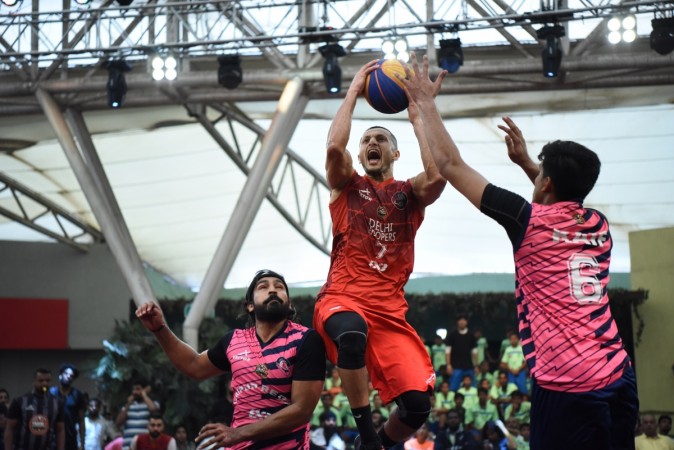 Bakshi: Skillset needed for 5x5 is different from 3x3. I have played both the formats. In 3x3, you need more strength, toughness, and stamina. You need to sprint and wrestle at the same time — that's the toughest part of 3x3.
I am not saying established 5x5 players can't play 3x3 format. However, the strategy is different. For example, in 3x3, the ball is smaller and played on half-court and the game doesn't stop.
Of course, there is an advantage for 5x5 players but not all 5x5 players necessarily become good 3x3 players. It will be difficult to switch formats, nonetheless.
Let's say we have a national team of 5x5 players. They will find it difficult to beat state-level players of 3x3.
IBT: What are India's realistic chances of winning an Olympic medal in 3BL? Can you explain a little bit about the qualification process?
Bakshi: Not many countries in the world are ready for the format. Even the US isn't ready. It's more of a European sport for the last five years. You need to spend a lot of time, resources and energy to develop 3x3 players.
Medaling at 2020 Tokyo Olympics is going to be tough. Only top eight teams qualify and there are different ways to qualify. You need to in the top 20 in the FIBA 3x3 rankings. We are currently in the 80s. To increase our ranking, our top male and female athletes need to start earning FIBA points.
The league now wants to help create professional career starts for all players involved in the league.
We want to help India rise in the 3x3 rankings so as to facilitate Olympic qualification. We are trying to give platforms on regular basis to help players grow consistently.
IBT: Are the corporates showing interest in the league?
Bakshi: So far, we have sold Delhi and Mumbai teams. Rest of the 10 teams are yet to be sold. We are holding talks with several people.
Sponsors are showing interest. However, at the same time, everybody wants to see a developed product. We are getting a decent amount of support.
IBT: Does the league have plans to initiate grassroots programmes?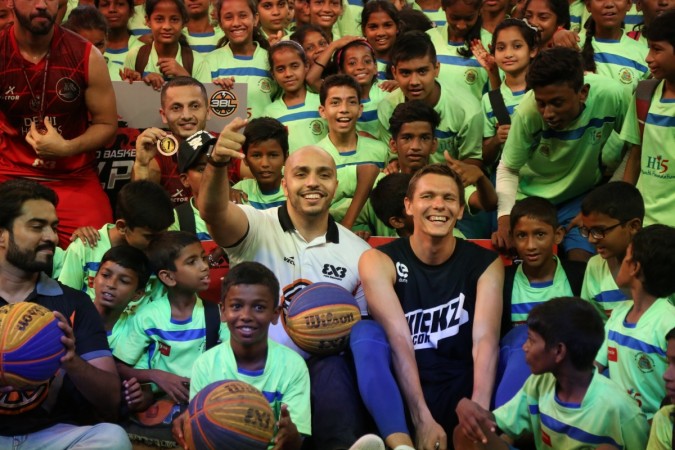 Bakshi: Right now, we're in the process of starting our academies in cities. We would be starting from NCR. We have already down our homework. Before the next season starts, we will be having at least 10 academies in Delhi, Gurgaon and Noida area. We will use them as prototypes and come up with more academies in other parts of the country.
We are planning to have tie-ups with schools. We will be focussing on children and what needs to be done to help them have a professional career in 3x3 basketball.