The Indian government will commission over 5 million tonnes of underground crude oil storage reserves by October.
The move is part of meeting the nation's strategic requirements of holding at least two months worth of fuel supplies so as to effectively handle any emergency situation or disruption in imports due to geopolitical turmoil in exporting nations.
India is the world's fourth largest importer of fuel, with much of its imports arriving from the Middle East.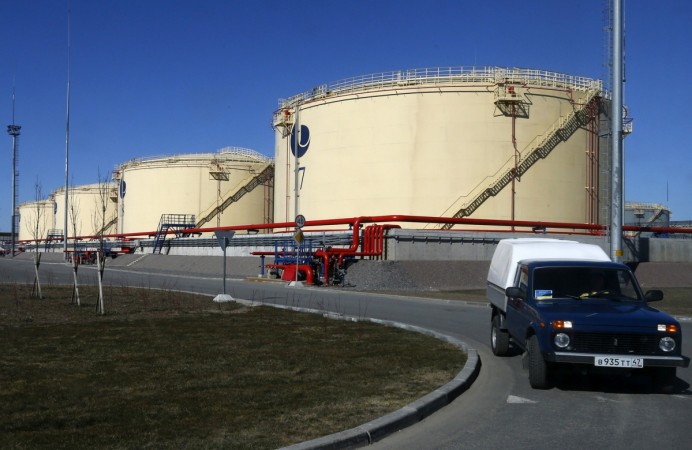 Givernment officials said that Vishakhapatnam, on the east coast of India, will be home to the first strategic oil reserve with a capacity of 1.33 million tonnes, which will be ready by next month.
Over the next eight months, two more facilities are coming up. Mangalore will get a reserve with capacity of 1.5 million tonnes, and Padur with a 2.5 million tonnes facility.
The three projects would be sufficient to meet India's energy requirements for 13 days. The nation needs another reserve that will have the capacity of 13.32 million tonnes. This will secure at least 90 days worth of crude supply, an official told Economic Times.
The second phase would see underground caverns of almost 12.5 million tonnes coming up in Bikaner, Rajkot, Padur and Chandikhol, added the official.
The caverns are being developed by the Indian Strategic Petroleum Reserves Ltd (ISRPL), a special purpose vehicle of the Oil Industry Development Board, a statutory body handling India's energy security.
The capital cost of creating the three storage facilities is pegged at Rs 3,958 crore, with filling up 5.03 million tonnes of crude expected to cost the nation almost Rs 25,000 crore or in excess of $4 billion.
Currently, India has storage facility in tanks and pipelines for not more than 45-50 days.
India has built an annual refining capacity of 215 million tonnes, becoming a major refiner and exporter of finished petroleum goods. The government has been in talks with Kuwait and Abu Dhabi to assist with storing 2 million tonnes of crude oil in Indian taverns, with both Gulf countries having decided to contribute to the Vishakapatnam and Mangalore caverns.
Alongside foreign majors, Indian companies - including Hindustan Petroleum Corporation and Mangalore Refineries and Petrochemicals - have sought positions in the caverns, and have booked 0.3 million tonnes capacity each.
Ownership of the stored crude lies with the producers, who are allowed to trade their inventories, as they deem fit. However, in case of an emergency, India retains the first right of refusal.
The deal frees the Gulf countries from holding huge inventories, and also giving them a large and reliable market. With the United States becoming one of the major producers of oil, through shale, the Gulf countries are happy to lock up long-term energy export assets.