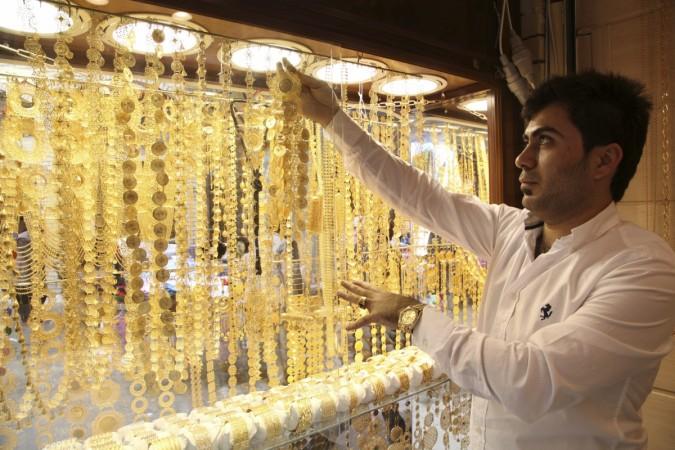 India wants to encourage its gold-hungry population to invest in gold-backed bonds instead of buying the actual metal.
Finance Minister Arun Jaitley, who tabled the federal budget in Parliament on 28 February, proposed ways to turn 20,000 tonnes of unproductive gold owned by Indian households into cash.
Jaitley said he will persuade Indians to adopt a planned gold monetisation scheme that will replace gold deposit schemes and gold metal loans. He said depositors of gold will earn interest on their metal account.
The minister said the government will also introduce a sovereign gold bond, which will earn a fixed rate of interest.
In addition, the minister said he proposes to introduce gold coins to reduce the demand for coins minted outside India.
Gold demandIndia's demand for gold was subdued this week as buyers in the world's leading consumer of the metal put off purchases ahead of an expected cut in import duty, from a record 10% in the federal budget, and a likely drop in local prices.
Gold prices in the subcontinent were either on par with or at a discount of $1 an ounce to the international market this week owing to sluggish demand and adequate supplies, traders told Reuters.
However, gold buying remained strong in China, the second-largest consumer. Premiums on the Shanghai Gold Exchange were at $4-$6 an ounce over the global spot price this week as Chinese buyers returned to the market following the Lunar New Year holiday. Premiums were at $3-$4 ahead of the holiday.
Imports
Between 800 and 1,000 tonnes of gold finds its way into India every year.
Last November, India scrapped a rule tying gold imports to exports despite rising inbound shipments. Under the so-called 80:20 rule, traders were required to export 20% of all gold imported into the country.
The previous Congress Party-led government made three upward revisions to the import duties on gold in 2013, to a record 10%, and rolled out restrictions tying purchases to exports to battle a widening current account deficit and stem a free fall in the rupee.