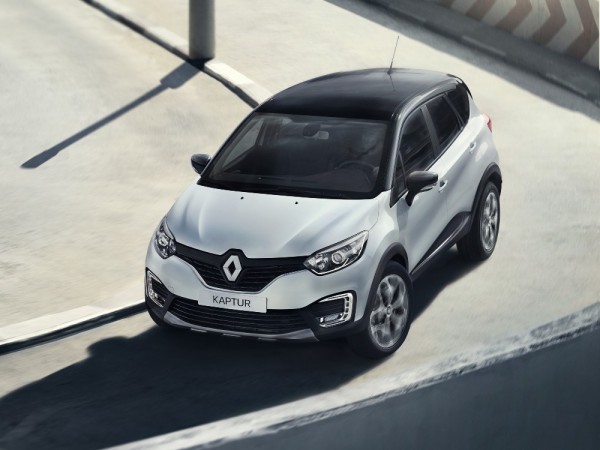 French car-maker Renault has unveiled the Kaptur, a new four-wheel-driven crossover designed and developed for emerging markets. The model was presented Wednesday, March 30, 2016, in Moscow, and will be manufactured at Renault's Moscow factory.
The new crossover is important to India since it is one of the emerging markets for Renault. In addition, International Business Times, India, had earlier reported Renault India's plan to launch existing small crossover, Captur, in 2017. The company is most likely to launch the Kaptur instead of the Captur in India.
The new crossover, Kaptur, is based on the Duster SUV platform while the premium model, the Captur, is based on the Clio hatchback-based platform. Adoption of the Duster platform is understandable since it is less expensive than the Clio platform.
Apart from the similarities between the names, the Kaptur's design is also extracted from the Captur. It gets subtle changes, such as a bigger Renault logo set against a gloss black background. The upper section of the grille features a new honeycomb mesh pattern and a large front bumper visually widens the car. The bumper also houses C-shaped LED daytime running lights. The side profile is similar to the Captur while the rear gets LED tail amps. A large rear bumper comes with an integrated skid plate.
Renault Kaptur measures 4,333mm in length, 1,813mm in width and 1,613mm in height, and has a 2,674mm wheelbase. The figures indicate the new crossover is slightly larger than the Captur. The extra space inside cabin may translate into a third row of seats when the vehicle reaches India sometime in 2017. The 204mm ground clearance is also spot on considering India's road conditions.
Renault has not revealed the Kaptur's powertrain details as of now. The Kaptur expected to get the 1.5-diesel engine that powers the Duster in India, but with better power figures. Apart from the manual transmission, it may also get a six-speed AMT Easy-R automatic transmission. The Kaptur is one of the 10 new models Renault Group President and CEO Carlos Ghosn announced for this year.